Foreword by Felix from Arland
If you are working in the iGaming industry, I have two questions for you:
– What will sports betting look like in 5 years?
– What will sports betting look like in 10 years?
You believe it won't change at all? Well then you can stop reading right now – this article wasn't meant for you. This article was written for people who face the fact that doing the same thing over and over again and expecting different results is the definition of insanity… and does not make a very good business model. 🙂
---
Modern digitalization poses new challenges for the sports betting industry. It has never been more important for betting providers to be able to adapt to current trends and new requirements than today. However, to obtain such flexibility it is necessary to create the right framework. In order to question the status quo, to create something new and to open up new markets you need to have your own software.
We at Arland want to enable businesses to create great things and make sports betting exciting again. This is why we decided to not only rent out our software as it has been common practise over the past 20 years, but to also allow you to purchase our Bookmaker NEXT Source Code to develop and grow with it.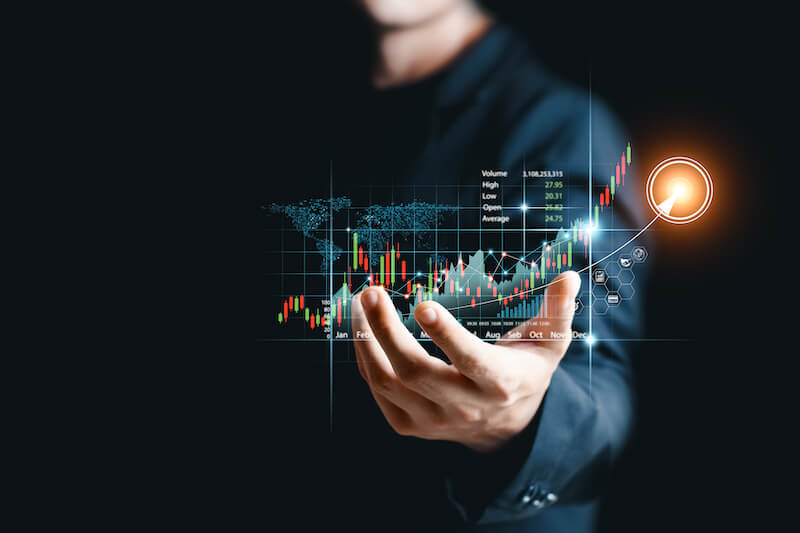 Due to the constantly growing range of betting providers on the market, it is no longer enough to move within the well-trodden tracks to be successful. As a provider, you have to go with current trends on the one hand and diversify effectively on the other hand in order to be able to offer added value in comparison to the competition. Marketing, gamification and flexibility are therefore the future of sports betting.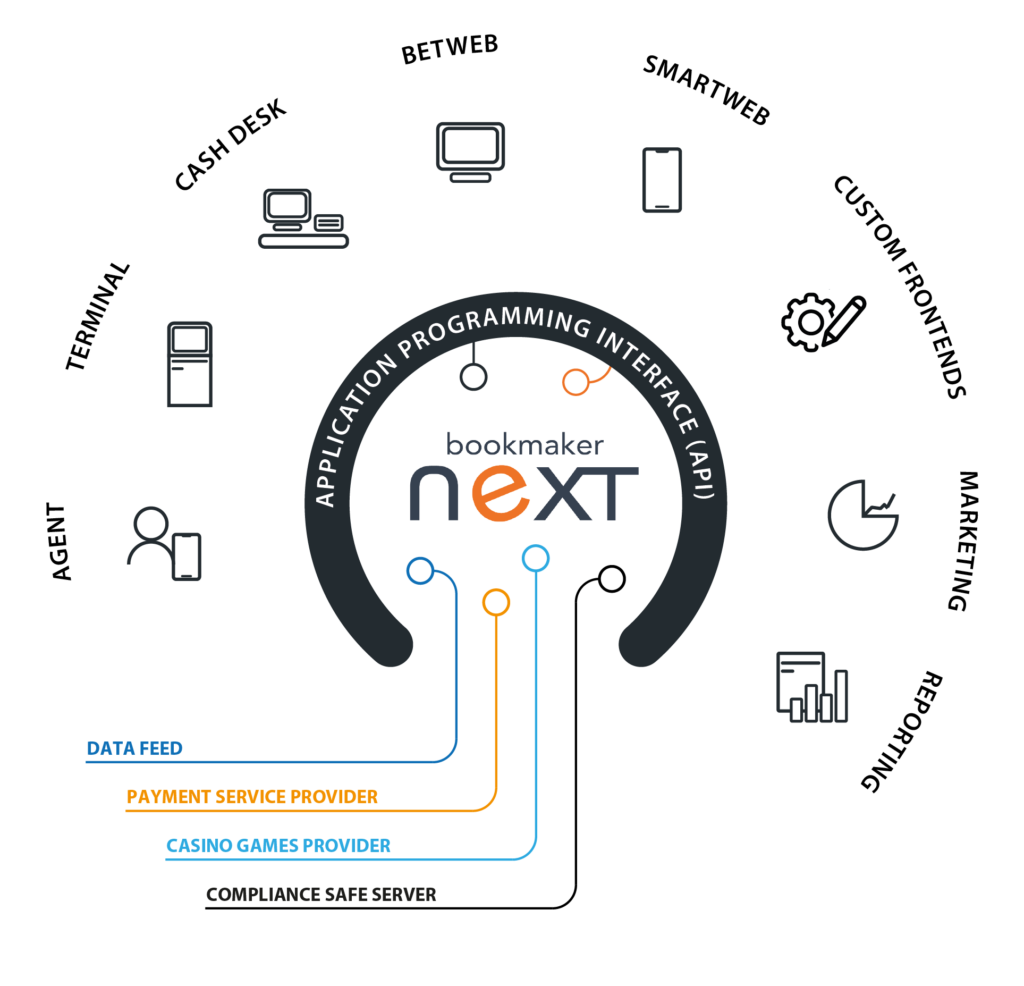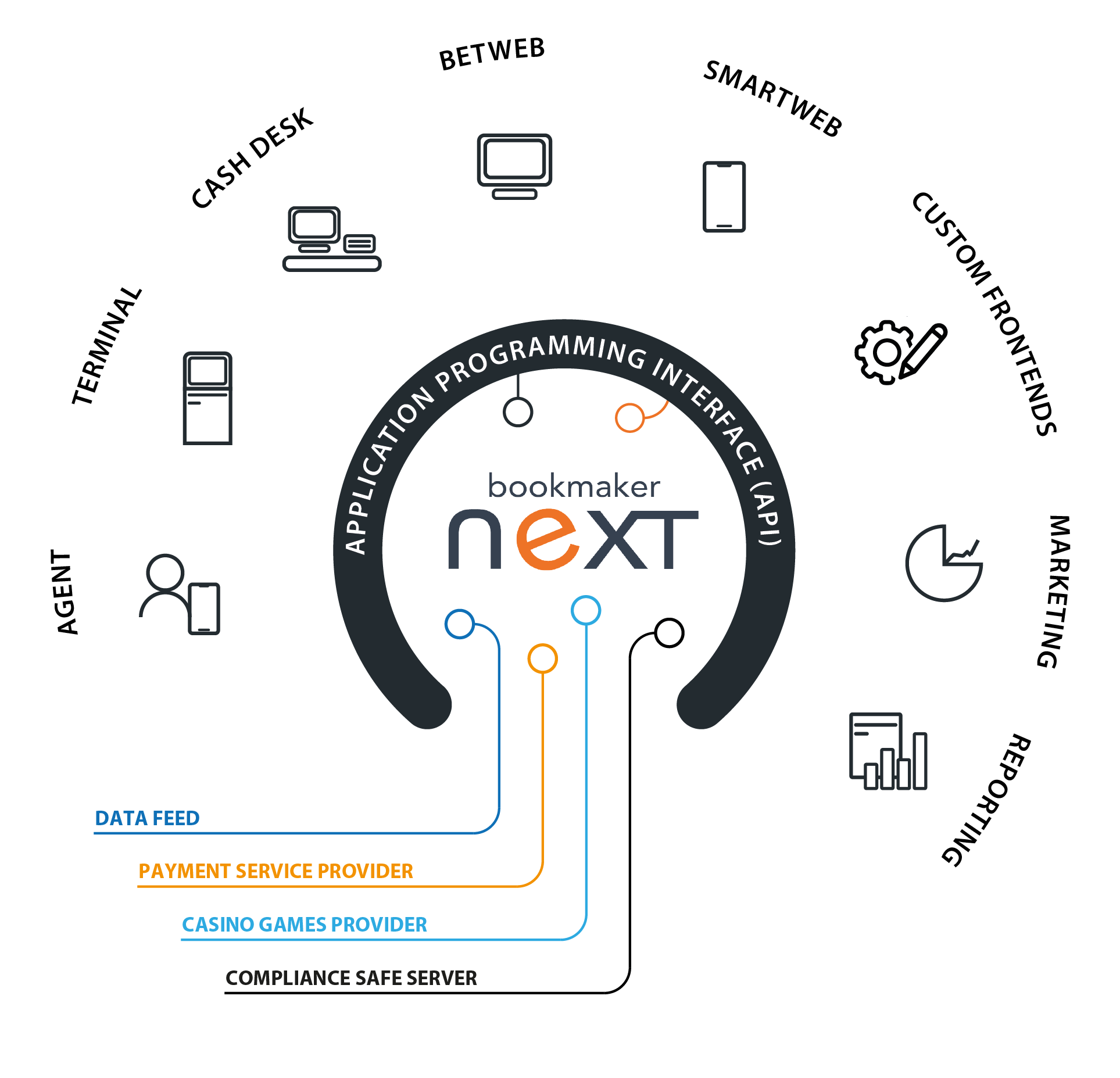 By removing island solutions that have shaped the betting industry for decades and moving towards a completely open and powerful, scalable platform, Bookmaker NEXT allows providers any form of implementation and diversification – whether through in-house development or 3rd party developers.
With its five open source frontends combined with comprehensive RESTful APIs, Bookmaker NEXT offers endless possibilities for customizing and differentiating the platform. New products and / or new user experiences can be implemented quickly, making it even easier to create innovative content.
In addition, with the Bookmaker NEXT API, standard frontends can be completely redesigned, expanded and / or adapted using the available logic. The Bookmaker NEXT Custom CMS allows you to make adjustments in real time.
A business model for every requirement – from startups to large international bookmakers
Around the Bookmaker NEXT platform, we have not only thought intensively about the right technology, but have also worked with industry experts and experienced bookmakers to create a product that meets the requirements of the daily business. Our goal was to exceed the previous expectations of bookmakers and at the same time to create a future-proof product that promotes innovation and growth.
Beginners & Startups
Entry into the industry must be very easy and quick in terms of costs, technology and operations. New companies must primarily take care of marketing and diversify as quickly as possible. Of course, all this also under the applicable legal aspects (keyword "compliance").
For beginners and startups, we have created a cost-effective option with our Bookmaker NEXT TURNKEY SOLUTIONS. Quick adaptation to the corporate design, risk management via our in-house risk management team and the support of Arland encourage you in your sustainable growth.
Experience & Growth
With growing business and experience in the sports betting industry – but also due to legal requirements – your own Bookmaker NEXT SYSTEM may be useful and/or necessary. Installed on your own servers in a data center of your choice or hosted in our ARLAND CLOUD, you have an entire Bookmaker NEXT system for free use, design and customization. The BM NEXT API enables your developers to quickly implement their own ideas for customer products: mobile, websites, terminals or other solutions. Full access, full flexibility, full sales growth: ideal for growing betting companies.
Independence & Intellectual Property
For many responsible managers – that plan for strong growth – the requirement for an in-house software arises. All the leading bookmakers have ultimately created their own technological platform or significantly adapted existing technologies. Among other things, the dependency on a software company is no longer given. This is also an important argument in discussions with investors.
However, since the development of your own software platform requires years of development (> 4 years) and a suitable team of senior software developers, we offer our customers the option of a SOURCECODE OPTION as well as the option to purchase the source code directly, upon popular request.

This source code option allows the management significant advantages:
Securing the source code of Bookmaker NEXT. You have the right to purchase the Source Code in full at the specified price at any time within the option period (mandatory 2 years with renewal).
Low capital investment when purchasing the Option with full deduction from the Source Code purchase price.
Security of the software towards investors and capital providers at all times.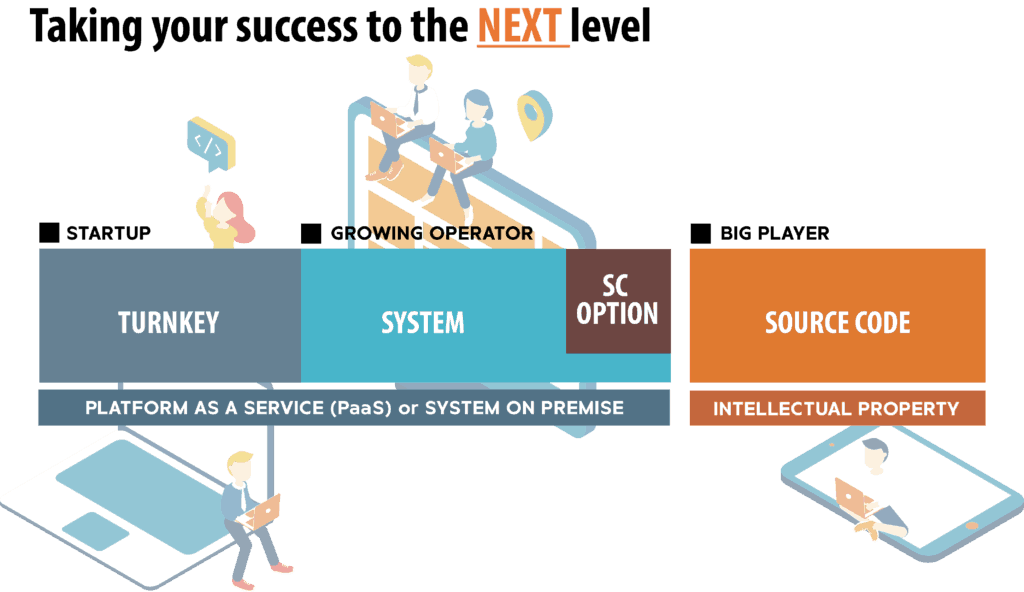 You can thus purchase the entire Bookmaker NEXT Source Code.
when you get to the point where intellectual ownership of the software becomes necessary as part of your business development
if you are looking for an exit or an IPO
because you have built up a great team of developers who develop Bookmaker NEXT according to your wishes
The costs and time required to develop your own software are thus reduced to a fraction – a perfect basis for becoming innovative and successful in sports betting as quickly as possible.
Arland is at your disposal as a reliable partner throughout the entire process and assists you with support, consulting, workshops and training.
Advantages of the Bookmaker NEXT Source Code
Intellectual property plays a huge role in the evaluation of an iGaming company and is an important asset.
The Bookmaker NEXT Source Code offers the possibility to obtain intellectual property in Arland's innovative sports betting software. This allows you to run your betting company with less reliance on third-party providers. You simply develop the software with your own development team according to your ideas and adapt it without restrictions.
This allows a maximum of flexibility in order to be able to adapt indefinitely to current trends. In addition, you have the opportunity to develop tailored products for your customers.
1) Cost efficiency
No monthly fees for your software and no revenue sharing model.
2) Scalability
Bookmaker NEXT is designed to enable your sports betting business to grow. The cost-efficient infrastructure allows you to keep the investment costs for your hardware low at the beginning and to scale individually with increasing traffic.
3) Open plattform – enhanced flexibility
You are not tied to our software, but can adapt and expand your platform according to your needs. Fast integrations as well as full flexibility in the frontends enable you to be successful in a wide variety of markets. No one knows your audience as well as you do – with Bookmaker NEXT you can deliver what you really want to your customers and don't have to work with ready-made solutions.
4) Ownership of Intellectual Property
Intellectual property is a great advantage for your business. It increases value for investors and reduces your reliance on third-party vendors. With your own development team, you can further develop our software according to your ideas and adapt it without restrictions.
5) Maintenance by Arland until you are ready to take over
Building a sports betting business and a competent team takes time. Arland is by your side to support you for as long as necessary. By taking care of your system & risk management, you can already grow your brand and build your team.
6) Comprehensive knowledge transfer
We look forward to sharing 24 years of industry expertise with you and your team. To this end, we offer comprehensive workshops, training courses and consulting services for your teams. Together with the extensive documentation of our software, we create an excellent basis for your success!
We offer you to take over the maintenance of your system until your team has the necessary skills. Therefore, you have the opportunity to purchase the source code in two ways:
Option A – Standard Source Code acquisition
You will purchase the Bookmaker NEXT Source Code in its entirety and will be provided with all necessary resources, documentation and training. We will help you set up your system and your team can start developing the platform immediately.
Option B – Supervised source code acquisition (recommended)
At the beginning of the project, we will provide you with all Bookmaker NEXT Frontend Source Codes. You can focus on marketing and the development of new frontends. Your team will receive extensive training while our experts take care of risk management and the support of your system. As soon as you have reached the point to take over your system yourself, we ensure a regulated handover and from that point on you can operate Bookmaker NEXT completely independently. Of course, we are also available to advise you afterwards.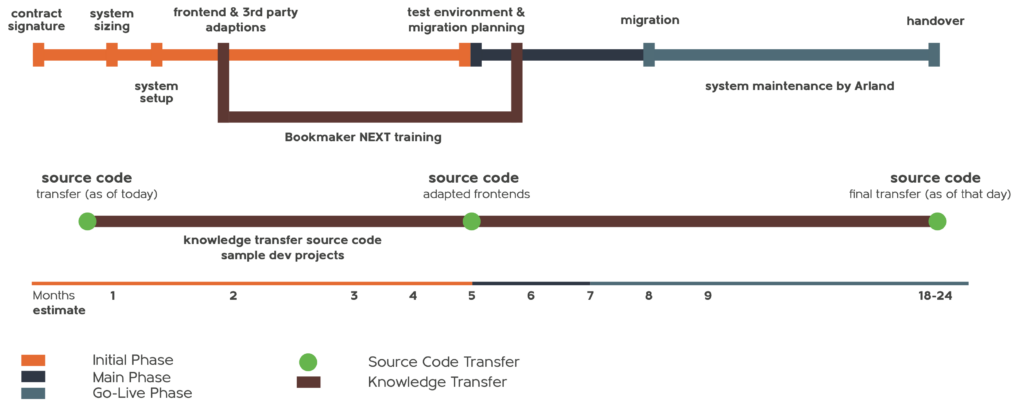 Benefit from more than 24 years of experience and let's talk about a partnership! Contact us at [email protected]