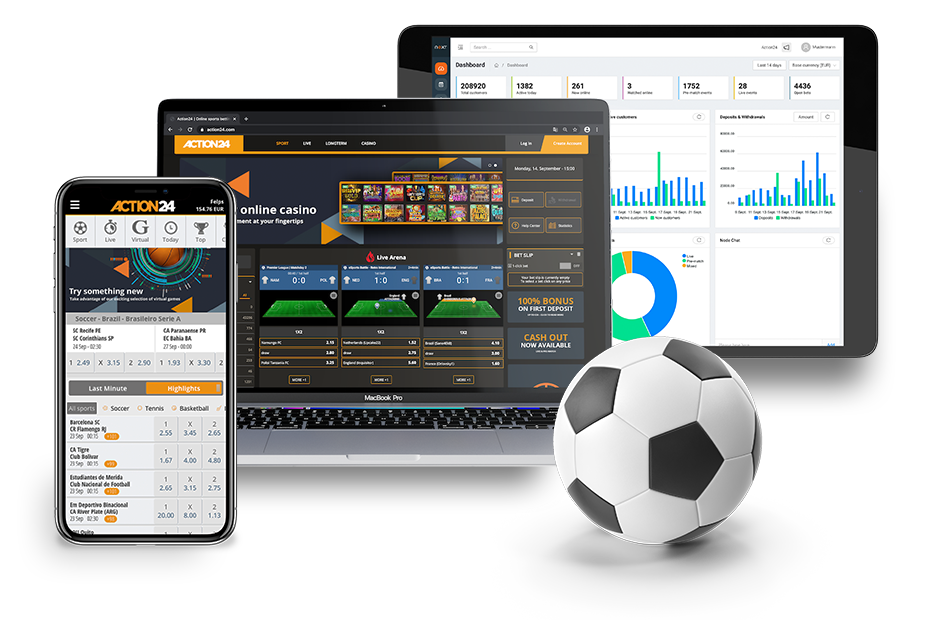 Sports betting has fully arrived in digitalization. More than ever, providers need to be able to adapt to rapidly changing trends; nowadays, it is no longer enough to simply start a sports betting platform to earn money. Flexibility, compliance and the ability to grow are the future of sports betting.
With growing business and experience in the sports betting industry – but also due to legal requirements, such as. the requirements of the German gambling license – your own SYSTEM PLATFORM can be a useful asset.

>> The BM NEXT system solution offers you your own, independent iGaming platform, which is perfect for supporting your sports betting business.

Installed on your servers in a data center of your choice or hosted in our ARLAND CLOUD, you have an entire BM NEXT system available for your use, design and adaptation.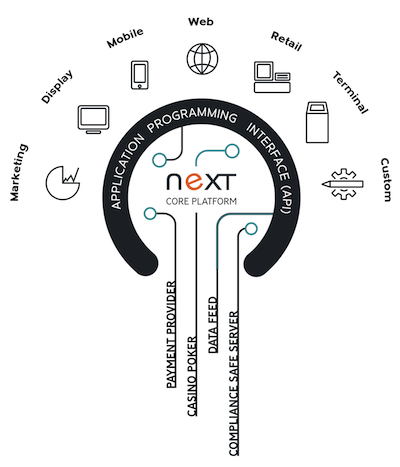 BM NEXT API
By hosting the entire platform on your own servers, you have the flexibility to freely adapt your offer and your platform according to your ideas.
With full access to our BM NEXT APIs, third-party content can be easily integrated by your developers and your own ideas for customer products can be implemented quickly. This also gives you the freedom to develop new front ends – be it mobile applications, websites, terminals or other solutions.
Full access, full flexibility, full sales growth: ideal for growing betting companies.

Compliance
Especially if you plan to have your platform meet the requirements of various legislatures and certifications, hosting on your own infrastructure is vital to ensure the required flexibility.
With your own system platform, you can more easily adapt the parameters and services of your platform to your target markets and thus easily meet requirements such as those of the German gambling license. Bookmaker NEXT even already has the necessary connection to the OASIS interface.
Support
The system solution includes 24/7 technical support as well as ongoing maintenance and updates to ensure the best performance and service. Specific trainings and detailed software documentation ensure the know-how transfer from our experts to you.
Source code option
For many responsible managers – with planned strong growth through optimal marketing – the question of having their own software in-house often arises. The world's leading bookmakers have ultimately all created their own technological platform or developed existing technology and adapted it to their requirements. Among other things, this puts an end to the dependency on a software company – an important topic also in discussions with investors. However, since the development of your own software platform requires years of development (> 4 years) and a suitable team of senior software developers, we offer our customers the option of a SOURCECODE OPTION upon popular request. This SOURCECODE OPTION enables significant advantages for the management:
Securing the SOURCECODE from BM NEXT -> You have the right to purchase the SOURCECODE in full at the current status at any time within the option period (mandatory 3 years with extension).
Low capital investment when purchasing the option with full offset against the purchase price.
Security of the software towards investors and capital providers at all times.
---
For sports betting providers who want to establish themselves on the German market within the framework of the new gaming regulation, the SYSTEM PLATFORM from Arland is an all-in-one solution, through which all areas of the sports betting business can be professionally covered and which also offers the flexibility required for sustainable growth.
The Arland experts will be happy to advise you on how you can get started successfully in Germany with our system solution. Simply write to us at [email protected]!