Since 1997 we have built up a strong network of partners from all areas of the iGaming industry who help us to offer our customers the best products and services. We are constantly expanding this partner network and adding new areas.
Here you can find out how you can benefit from our concentrated know-how in all areas of your sports betting company.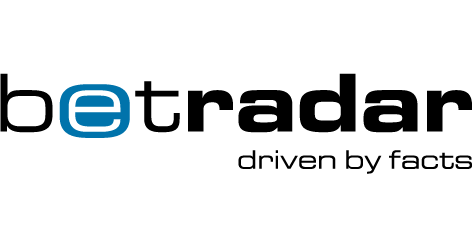 With more than 400,000 events over 60 different sports every year, Betradar offers high-quality betting odds (live and pre-match) and products for your sports betting company. Arland has been working for more than 19 years, including as a certified partner with Betradar in order to guarantee the best service for our customers.

Bookmaker NEXT's multi-feed approach makes it possible to obtain odds from different sources at the same time. Through the integration of Betgenius' data feed and its partnerships with more than 500 sports leagues, system and source code customers have an expanded and alternative range at their disposal.
Bookmaker NEXT is integrated with a large number of different payment method providers who provide the right payment methods for every market: from classic methods such as credit cards, to e-wallets and +100 alternative payment methods, to local, market-specific payment solutions.
Online Casino, E-sports & games provider
Video slots, live casino dealers & virtual games and a great collection of e-sports as a supplement to your sports betting offer – the products of the various iGaming partners of ARLAND with their large selection of casino games, e- and virtual sports offer your customers the best possible variety.
Bookmaker NEXT has everything you need to run your sports betting business successfully with its own CRM and affiliate system. However, if you have special requirements or have already worked with other marketing software in the past and would like to continue doing so, integrations with the following marketing partners are available:
As part of our projects, we work with a large number of other partner companies. In order to always offer our customers great services, we strive to enter into reliable and long-term partnerships with first-class companies.

Strategical partnerships welcome
Optimal products for our customers require strong synergies. Arland has traditionally always relied on long-term partnerships in the interests of our mutual customers. If you want to offer optimal solutions for customers with us – be it in the consulting environment and sales or in the development and implementation of great services – send us an overview of your suggestions and we look forward to talking to you.
We are looking for sales partners for our global sales.
We offer in-depth training and long-term partnerships.
– IT system houses – ideal in the media industry
– Consultants with experience in e-commerce / sports betting
– Hardware manufacturer in the self-service terminal environment
– Machine operators and slot machine sales
For example, you have a good idea for new solutions in mobile sports betting or see innovative approaches for new betting terminals and would like to implement and offer these front-end projects for betting companies. You can easily connect to our platform via our APIs – perfect for developing mobile apps and much more.
Therefore we offer comprehensive training and documentation as well as an ongoing business share deal as part of customer projects.
We are always interested in good and innovative payment solutions for our customers.
If you are a PSP with an innovative product, we look forward to hearing from you.
You have developed innovative games (casino games, new game ideas, e-sports, social solutions, etc.) and would like an integration into our platform for even greater reach in the market. We look forward to a conversation – please send us your offer and demo access directly!