THE ALL-IN-ONE SOLUTION FOR YOUR iGAMING BUSINESS
At Arland we have been developing software for the needs of the modern iGaming industry for 23 years. Supported by our unbeatable partner network, we cover the requirements of companies of any size with flexible and powerful all-in-one solutions – from customisable frontends to optimised marketing and management tools.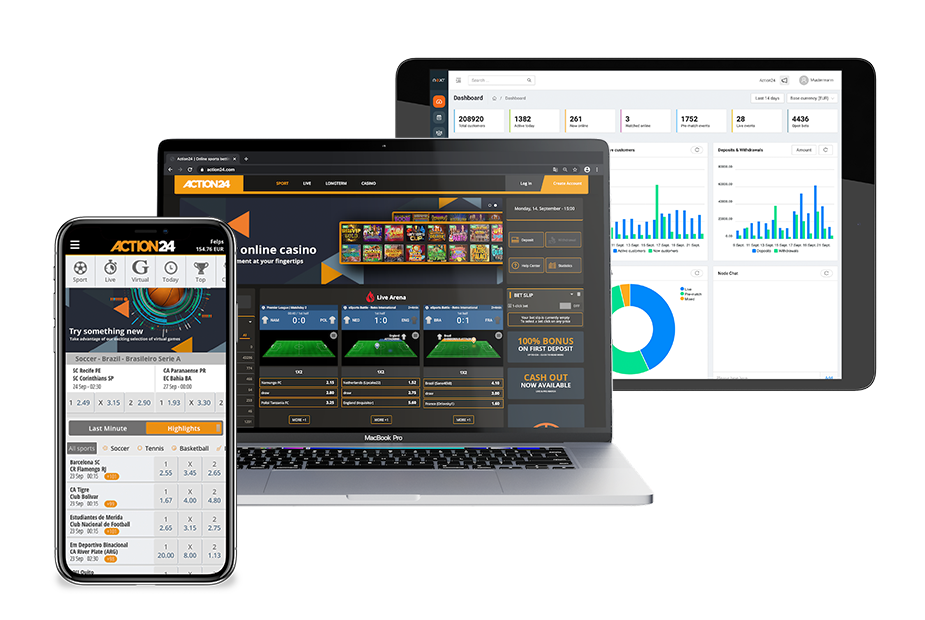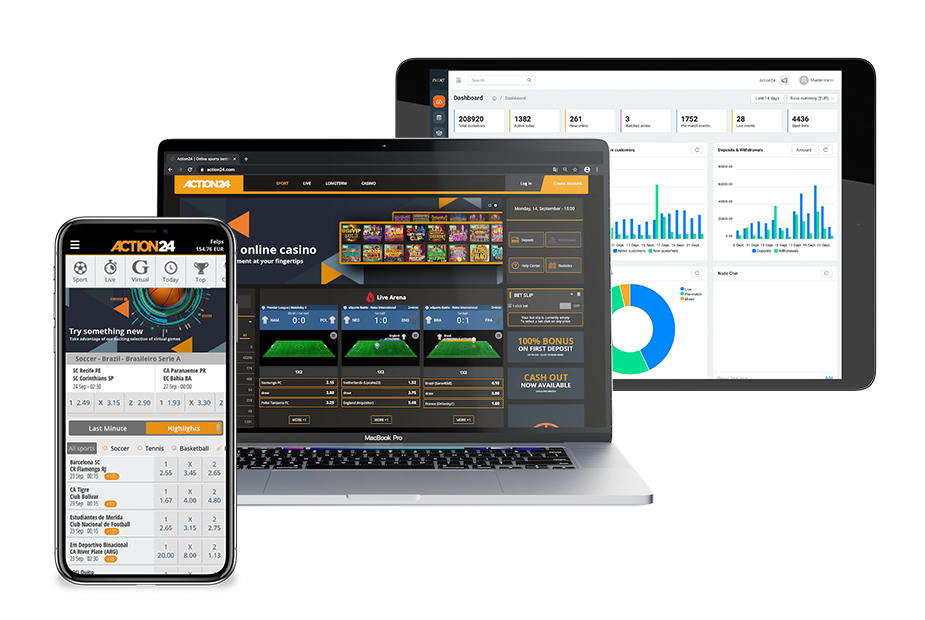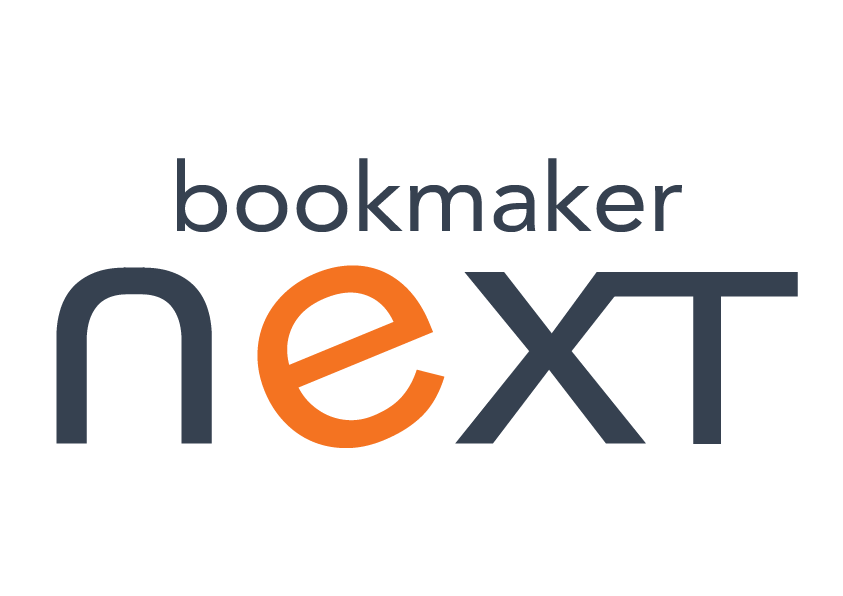 Our platform - your endless opportunities
With our latest software platform Bookmaker NEXT, we have given shape to our passion for technology & sports and our many years of industry experience. High flexibility, innovative frontends and powerful management tools – moving from outdated, isolated solutions towards an open and future-proof architecture using the latest technologies.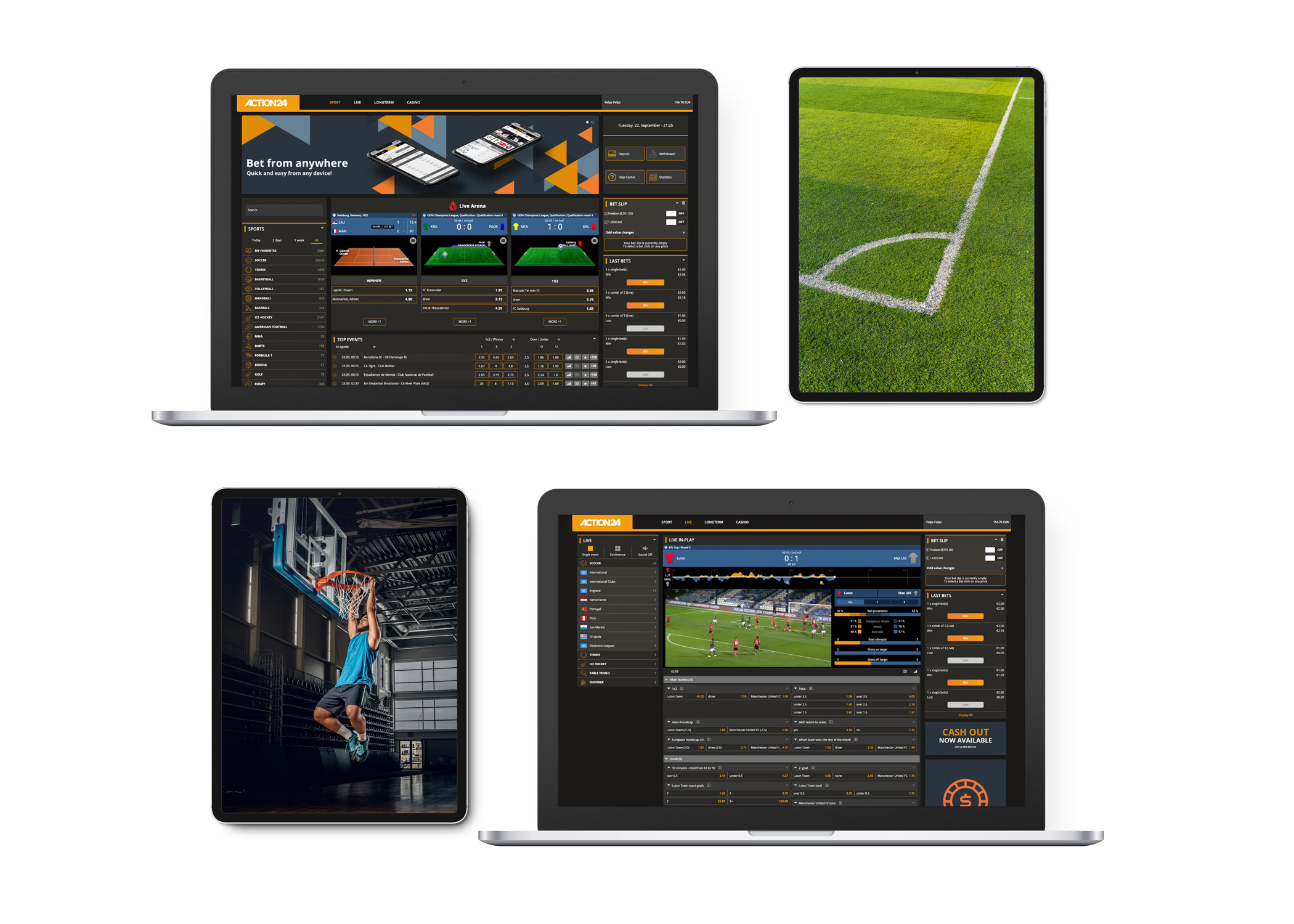 Optimal Content Management
Adapted to the needs of the gaming industry, we have developed our own optimized CMS that enables the dynamic design of our frontends. Layouts and content can be easily adjusted using sports and marketing widgets. As a result, a quick marketing reaction to your customers is possible without any deep programming – an important advantage in the market.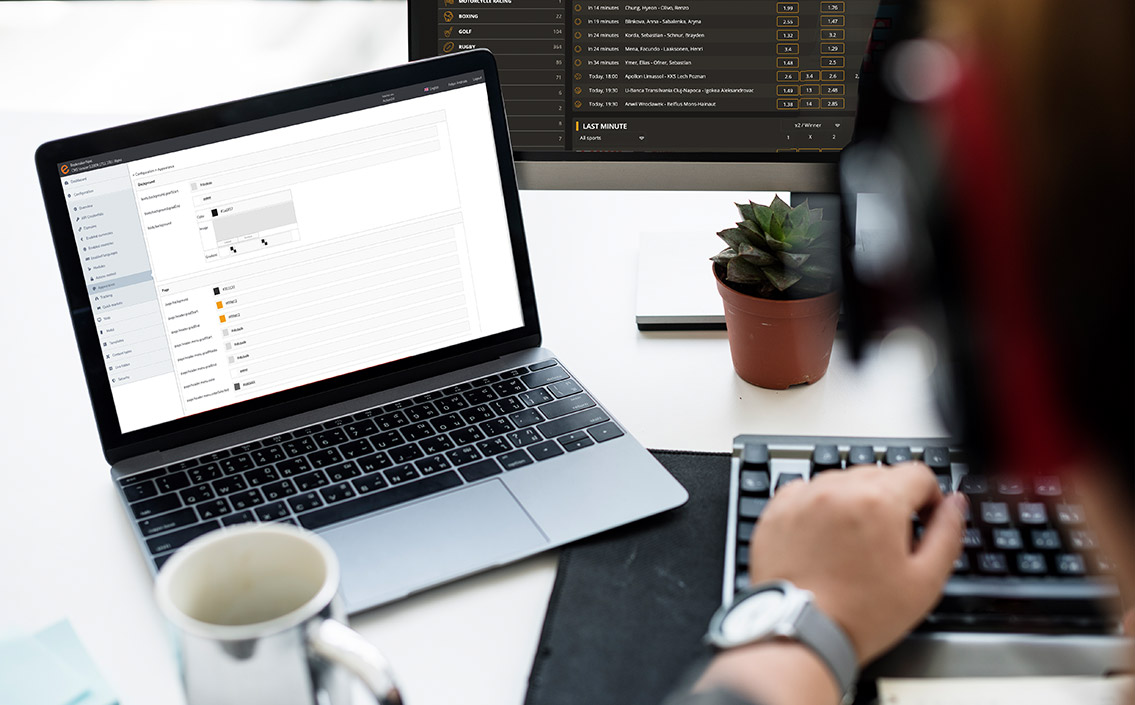 Optimal performance through optimal partnerships. The quality of the events and odds in pre-match and live, but also in the area of virtual sports or eSports are guaranteed the data feeds of market-leading providers such as Betradar (Unified Odd Feed – UOF). Customizable widgets and APIs enable a unique gaming experience and the targeting of your customers.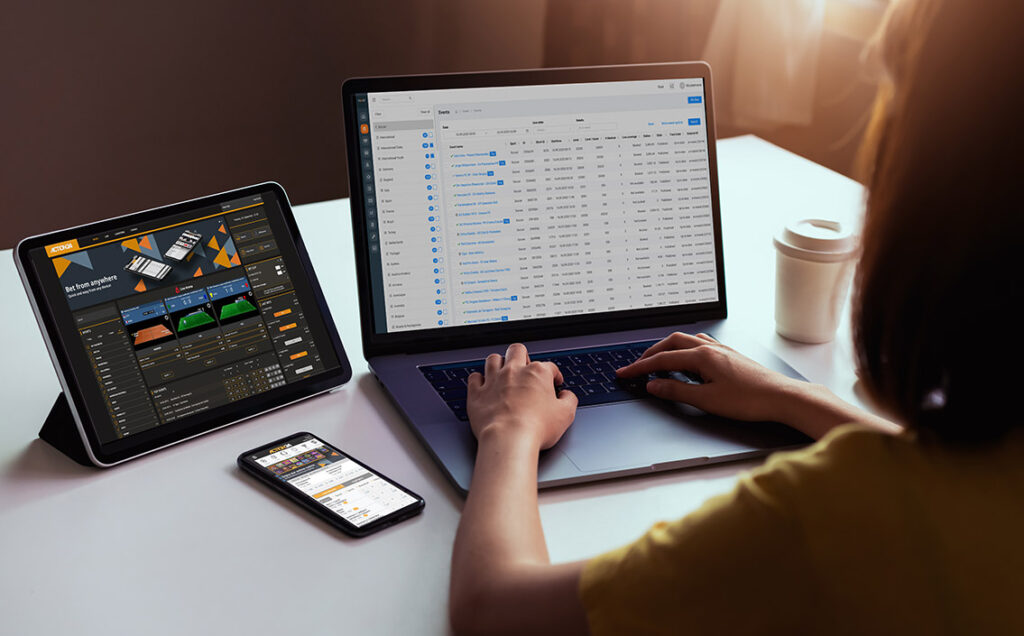 Marketing: the key to success
Flexible and intelligent marketing is essential for success in a future-oriented betting company. With the help of our directly integrated CRM system, targeted marketing out-of-the-box is possible. Aligned to individual, dynamically growing player segments and based on real-time data, marketing campaigns of various types are created easily and monitored transparently, so you can reach your players optimally.
Risk management: success optimisation
Targeted player management, a large number of static and dynamic risk settings and ongoing monitoring of activities are essential for the success of a betting company. Decades of experience in the industry and the direct, certified integration of the market-leading external monitoring system Betradar Managed Trading Service (MTS) help you to establish a profitable business.
Strong synergies for your company's success
Along with our long experience in the market and the technology developed from it, you are supported by the numerous integrations of selected partners in all areas that are relevant for your success. This partner network is constantly being expanded and also adapted to the compliance guidelines of your target markets.
We support you in all phases of your project
Regardless of whether you are still at the very beginning of your project or are already an established betting provider – as a partner, we accompany your project at every stage with advice, action and discretion. On our Arland Knowledgebase you will find checklists, case studies and a lot of interesting content for all phases of your project. Find out firsthand how successful sports betting companies work!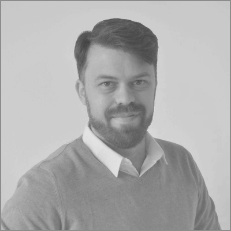 "In order to be successful in such a dynamic industry as sports betting, it is no longer enough to simply follow the same path as everyone else. Innovation and the right strategic partnerships are the only way to stand out in the market today. Our task is to support our customers not only with a high-end iGaming platform, but also with our many years of industry expertise and to grow sustainably together. "
Felipe Andrade da Silva
Arland Technologies CEO
Get to know Bookmaker NEXT
Let us show you how easy sports betting can be. Register today for a free demo of Bookmaker NEXT and benefit from 23 years of know-how for your project.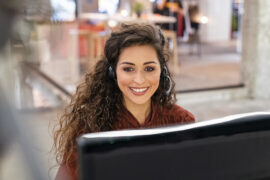 Professional and targeted communication with their own customers is of the utmost importance for companies in all industries. For building…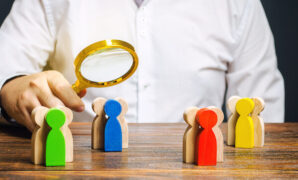 In the sports betting business, as in many other industries, the relationship with the customer is essential for the success…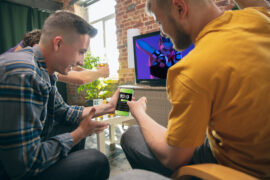 A sports betting provider lives from its customers - because where there is no customer, there is no bet. But…