Bookmaker NEXT offers sports betting companies a holistic solutions for their operation. As a central management software, the Bookmaker NEXT Admin enables the comprehensive management of your sports betting company – with tools and functions for all areas.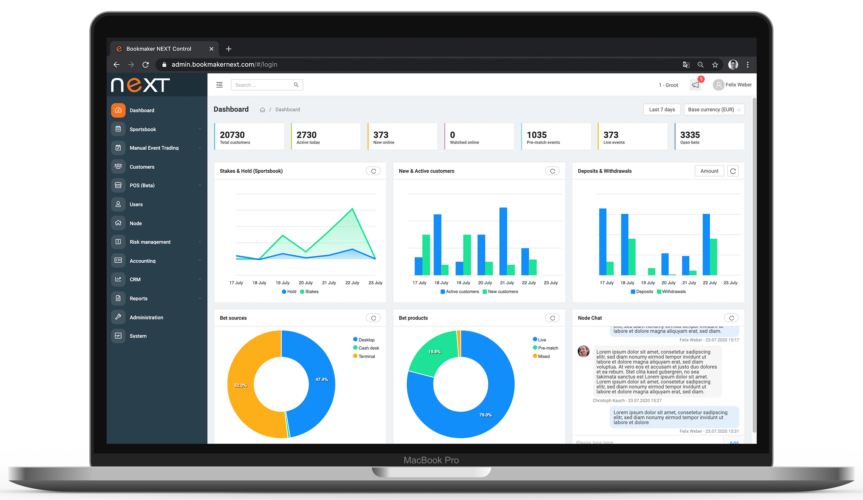 Der multi-feed approach of the platform makes it possible to obtain data and quotas from different providers simultaneously and using our Manual Event Trading (MET) system, events can easily be created and managed by yourself.
And the management of the comprehensive sports betting offer has never been easier: With just a few clicks, markets and games can be published or hidden and our player tracking technology can be used to create personalized gaming experiences for your customers.
The security of your sports betting business stands and falls with the risk management. In order to provide you with all the necessary resources with our platform, we have created a number of tools with our limit-based risk management approach that enable real-time monitoring of players and bets. Using specific alerts for measures that require the attention of your risk managers, potential dangers can be identified and dealt with as early as possible.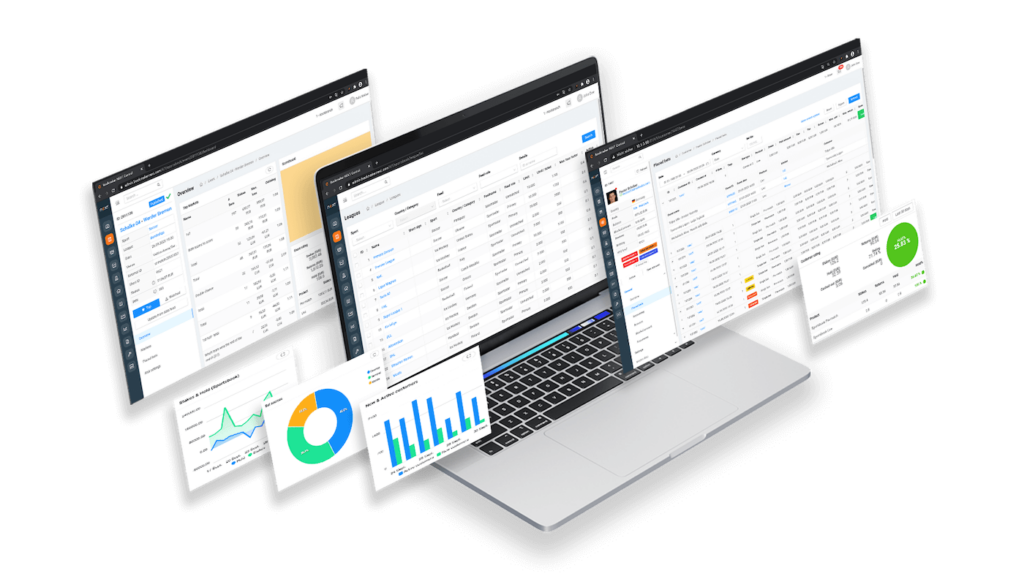 Say goodbye to third party CRM software. We have developed our own CRM for our bookmaker platform, which is able to meet the requirements of the iGaming industry. Define dynamic customer segments that automatically grow with your customer base and create targeted campaigns and bonuses for relevant content. With our integrated affiliate management tool, agents and marketing partners can be managed easily and transparently, and our affiliate reports allow you to keep a close eye on individual performance.
The detailed reporting system gives you comprehensive and personalized insights into all areas of your sports betting business. From data on bets and players, to affiliate partners, marketing successes, payments, risk and more – you can find all the information you need to monitor and strategically plan your business with one click.
Want a new design? No problem with our Bookmaker NEXT CMS (content management system). Adjustments to your online presence have never been this easy – the look and feel of your website can be designed according to your wishes using templates and custom CSS. With the help of our widgets, new content and promotions for different customer groups can be created and presented separately within a few minutes, and even developing and designing your own widgets is no problem with the Bookmaker NEXT CMS.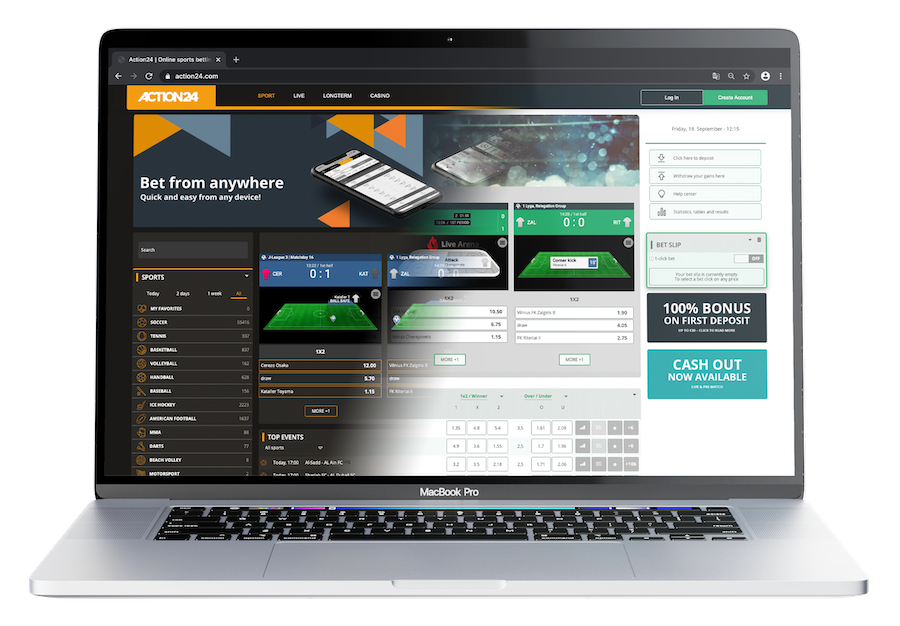 Schedule a product demo and discover what Bookmaker NEXT can do.