After Counter-Strike: Global Offensive and Rocket League broke player records last year and the streaming platforms Twitch and YouTube recorded a considerable increase in viewership, it is becoming increasingly clear that the eSports market has long ceased to be a mere addition to the offer for gaming providers, but is an absolute necessity in the current time.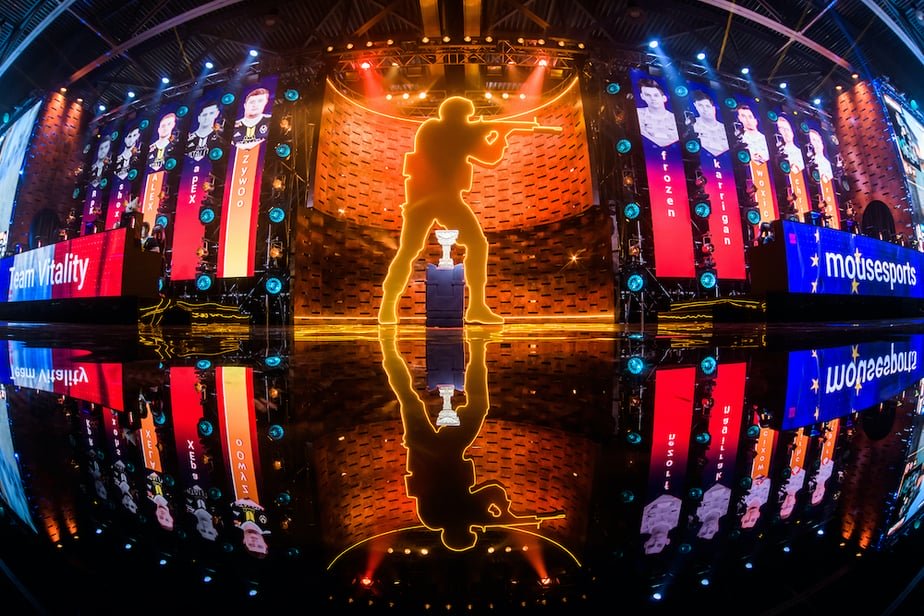 Betting on popular online video games such as League of Legends, Dota 2, Starcraft 2 and CS: GO can hardly be ignored in today's betting market. Especially among the target group of the under 30 year olds, eSports are becoming more and more popular and are now broadcast 24 hours a day via channels like Twitch. The worldwide turnover on eSports betting amounts to over 1.8 billion USD, a number which is all the more impressive due to the comparatively small fan base. But eSports are gaining more and more fans, on the one hand due to an aging target group, but on the other hand also due to increasing awareness.
The top players themselves, who are comparable to professional soccer or tennis players in terms of professionalism and ability, meanwhile activate more fans than the superbowl, for example. The eSports tournament Intel Extreme Masters in Katowice, Poland, for example, welcomed more than 173,000 viewers on site and 46 million online in 2019. With prize pools of up to USD 100 million (Fortnite World Cup 2019), player salaries are no longer inferior to those of many professional footballers.
As with traditional sports, bets are placed on individual teams and players in eSports. Due to the large number of different types of eSports, the resulting number of types of betting is enormous – the simplest and most suitable type for beginners is of course the bet on the overall winner of the game.
In addition, eSports betting can generally be divided into two main categories: cash betting and skin betting ("skins" are virtual objects that can be used in video games, usually for aesthetic purposes). Players exchange skins via betting sites and use them as virtual casino tokens. While skin betting has been the most popular of the two, recent controversy and legal challenges have put pressure on the skin betting market and paved the way for cash betting.
As for the popularity of the games themselves, the top three titles CS: GO, Dota 2 and League of Legends have long shared.
eSports Boom during the pandemic
At least since the pandemic-related failure of the conventional betting offer, eSports have been more relevant than ever for providers. With traditional sporting events canceled around the world, the betting industry turned to eSports to help mitigate the effects of the pandemic. Both bookmakers and bettors were eagerly looking for alternative betting options, which created the unique opportunity for eSports to reach completely new target groups. Accordingly, many established eSports betting providers were able to record a massive increase in betting activity over the past year.
Although eSports have experienced similar effects from the pandemic, and most eSports tournaments and leagues are equally prone to live event cancellations, the digital nature of the games has enabled a seemingly seamless transition from arenas full of passionate fans to a fully online structure. Impressively fast turnarounds have led to a rapid digital revival of important tournaments and series of events such as the League of Legends Championship Series (LCS), the ESL Pro League and the ESL One Los Angeles Dota 2 Major, so that eSports are back in the fast lane without many drawbacks.
In view of the interruption of the classic sports offer in 2020, simulation sports titles such as FIFA or NBA 2k in particular recorded a strong increase in popularity. This is partly because these crossovers are easier to understand for traditional bettors than some other eSports titles – not least because the betting markets and formats offered are the same as in real sports. eSports can therefore also be interesting for bettors who previously had very little contact with digital gaming. For example, after the termination of the English Premier League in March 2020, the eSports betting platform Luckbox saw a 54 percent increase in the number of new player registrations. With the current uncertain situation around EURO 2021, we might see similar effects again this year.
In fact, it turned out that eSports were even more than just an emergency solution for many betting providers. A survey conducted in April 2020 by media company ProdegeMR found that more than 22 percent of gamers who never bet on eSports are now considering it, while 32 percent of esports bettors are actively looking for new products to bet on.
The report also showed significant growth, also suggesting that sports betting revenue was expected to rise above $ 14 billion (£ 10.4 billion) during the year. These values have doubled from $ 7 billion (£ 5.2 billion) last year. The recent growth in eSports betting should also help the global eSports market reach $ 3 billion (£ 2.23 billion) by 2025. Sports betting providers worldwide can no longer deny the immense potential of eSports.
The integration of eSports into the classic betting offer
So while the rapidly growing eSports phenomenon continues to gain momentum, the interface between gaming and sports offers an innovative wave of branding opportunities that make content and activations available to millions around the world. Evenutally, one of the greatest challenges in this context will be legislation. Integrity issues have always existed in eSports, although these are now more severe than ever. Match-fixing is widespread and the lack of appropriate anti-fraud mechanisms threatens to seriously hamper the growth of the eSports betting market. Therefore, in order to maintain integrity in eSports, measures such as setting regulations or appointing monitoring committees need to be taken. However, as this is an emerging industry, there are still no clear rules for regulating the eSports gambling sector in many countries.
Nevertheless, the immense growth of eSports during the pandemic also massively accelerated the further development of the previously known sports betting solutions. Instead of considering whether to offer eSports at all, most betting providers were looking for the best ways to integrate this new offer into their platforms. Because despite the steadily growing range of bets on eSports, implementation has so far been the biggest challenge for many betting providers, which among other things has boosted B2B cooperations. As part of the replacement of traditional sports and the increase in betting volume, sports betting providers have increasingly included more eSports events in their portfolios – an offer that also had to be supported by the odds suppliers with a broader coverage of events.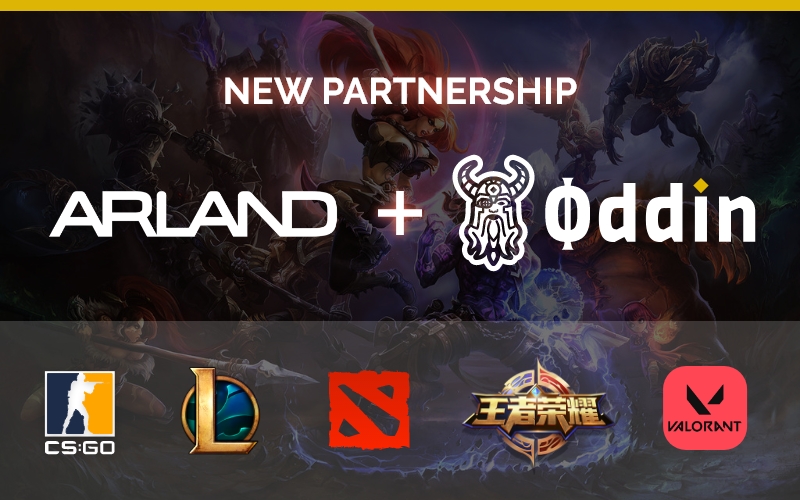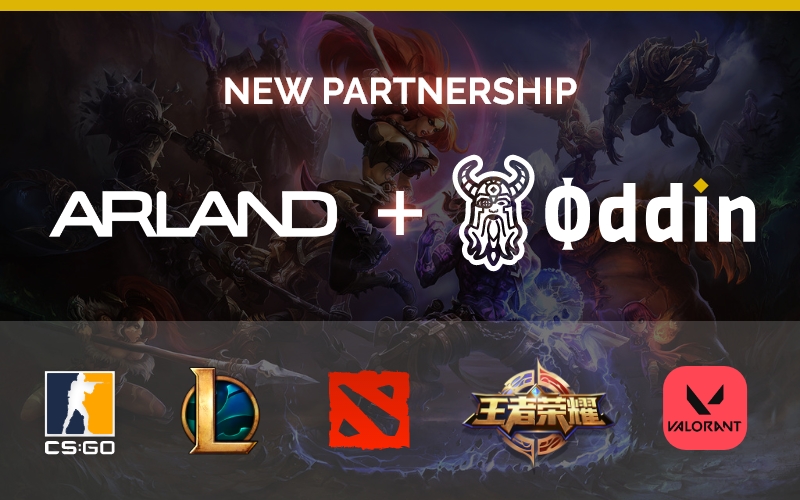 The betting range from Arland's sports betting software Bookmaker NEXT was recently expanded to include the powerful eSports odds feed from Oddin. Sports betting on popular eSports such as League of Legends, Counter Strike GO, DOTA 2 and more make the betting offer significantly more interesting, especially for the target group under 30 years of age.
The endeavors of betting providers to continuously improve their products will also soon open up new ways to address the target group of eSports bettors even better and to strengthen brand loyalty. An emerging trend for the betting industry in the future will therefore also be to present the players with an eSportsbook offer that differs from the conventional sports betting offer. Since this new player demographics cannot be compared to traditional sports bettors, new concepts need to be developed to meet the demands of eSports betting. For example, live streams of events integrated directly into the sportsbook, e.g. from Twitch, are a great addition.
---
Conclusion
eSports are one of the most emerging competitive industries right now, and the impressive numbers they generate are testament to that. The further development of eSports betting products, working in a regulated framework and maintaining integrity will be the driving forces in the future, through which eSports will very soon become an indispensable part of the betting business.
So for sports betting providers, the following applies: eSports are an investment that pays off, especially in the ongoing crisis. Depending on the legislature of the respective target market, eSports can represent a valuable addition to your own offer.
Are you curious how you can integrate eSports into your betting offer? The Arland experts will be happy to advise you individually on your project! Simply write to us at [email protected]