Sports betting has fully arrived in digitalization. Providers have to adapt to changing trends faster than ever and, due to the market situation. It is no longer enough to simply start a sports betting platform like any other in order to earn money. Flexibility, compliance, modern frontends and the opportunity to grow are what's needed to offer sports betting in 2021.
With Bookmaker NEXT, Arland has created more than a sports betting platform – Bookmaker NEXT is the cumulative result of over two decades of customer feedback and never-ending research. The resulting iGaming platform is open to innovation, meets high requirements and is easy to scale. Bookmaker NEXT is perfect to support the present and the future of iGaming.
Bookmaker NEXT Backend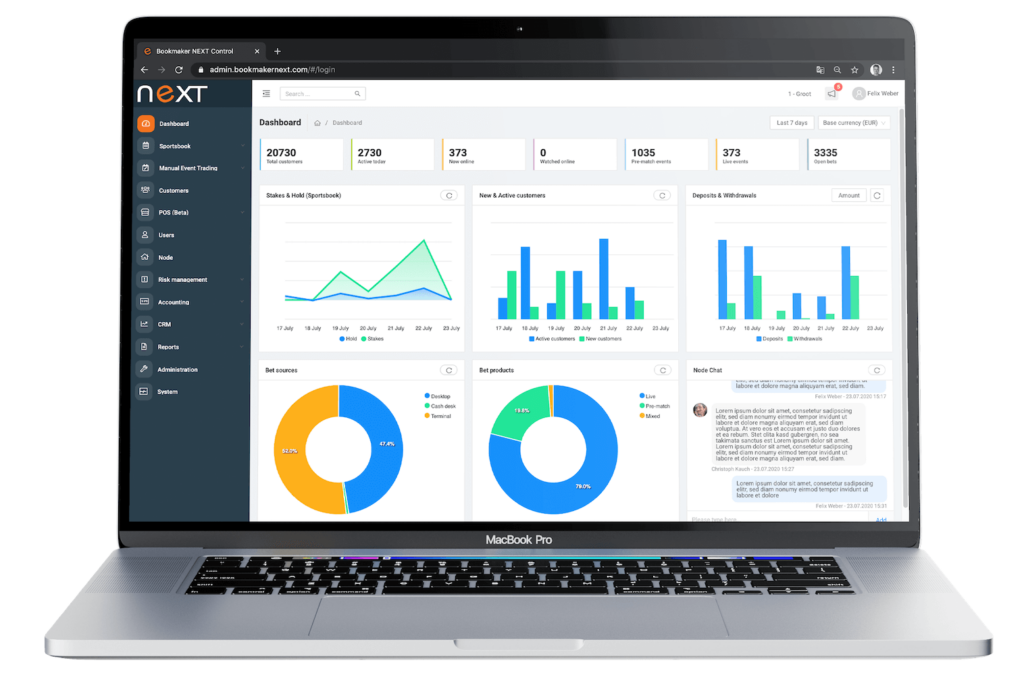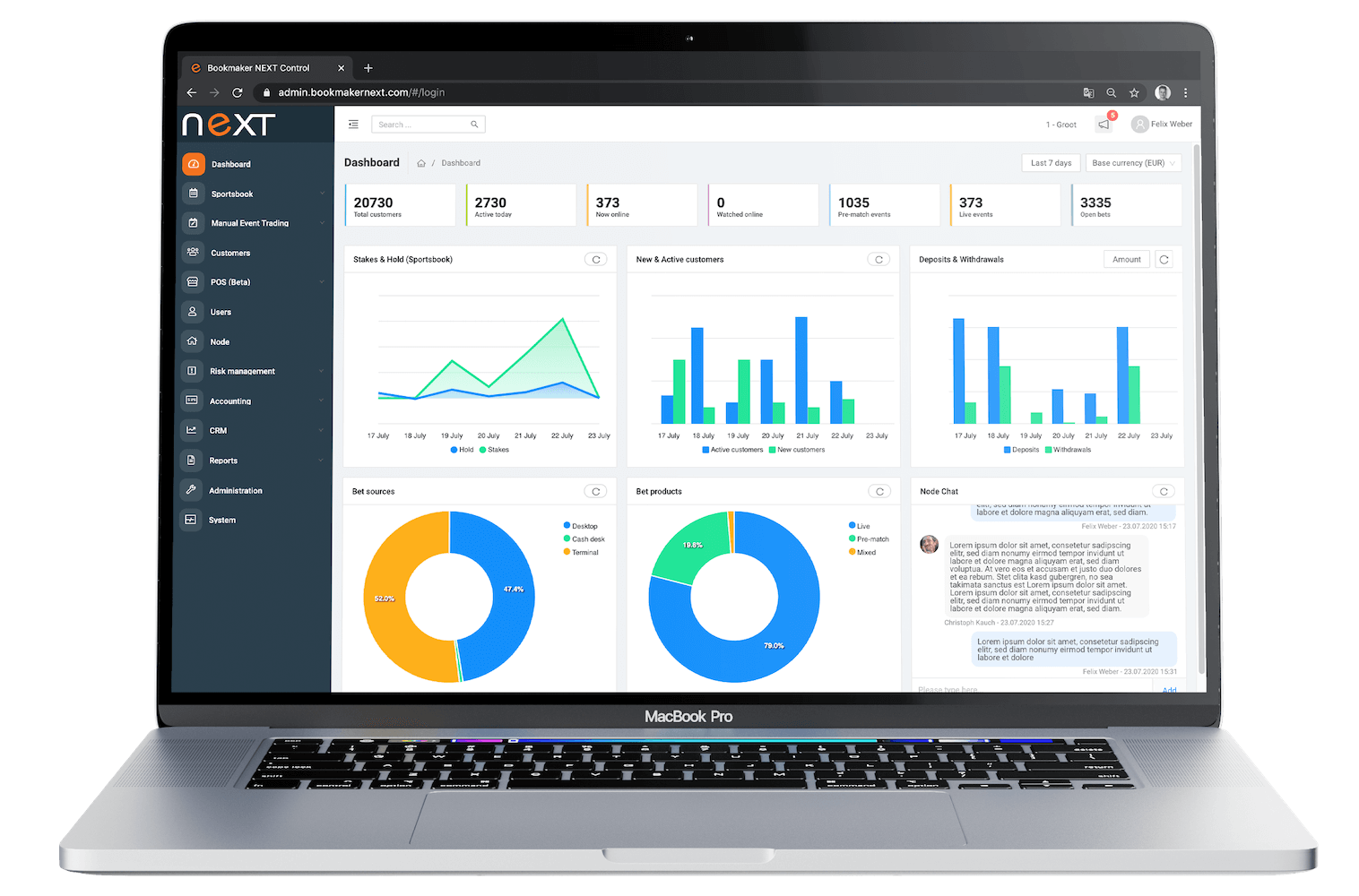 Bookmaker NEXT offers a holistic solution for the operation of betting companies. As a central management software, the Bookmaker NEXT Admin enables comprehensive management of your betting business – with tools and functions for all areas.
The multi-tier node management approach enables the handling of complex business structures, including multiple operations, brands, websites, shops and affiliates.
The platform's multi-feed approach makes it possible to obtain data and odds from different providers at the same time. All while our Manual Event Trading (MET) allows you to easily create and manage events yourself. Sports book and customer management tools in combination with the comprehensive reporting system give betting providers full control over their business. The allow for personalized insights into all areas of your sports betting business.
Bookmaker NEXT Frontends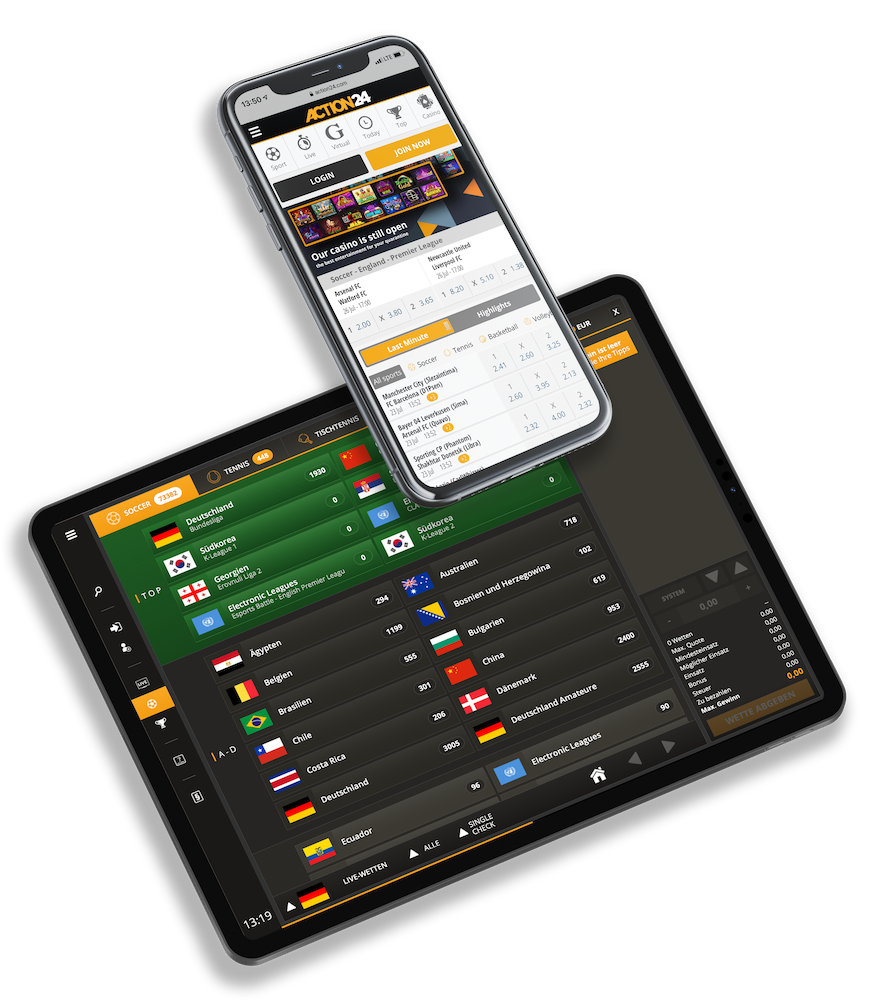 Regardless of whether you operate a website or a chain of betting shops, Bookmaker NEXT provides your company with an omni-channel iGaming platform that adapts to your requirements with remarkable user-friendliness and maximum flexibility.
The various frontends of Bookmaker NEXT support a modern mobile-first approach while at the same time offering numerous options for location-based operation.
The CMS, which was specially developed for the iGaming industry, makes it possible to adapt the look and feel of the platform according to your ideas without extensive development effort. In addition, new frontends can be developed directly via the BM NEXT API!
Bookmaker NEXT API – the sports betting API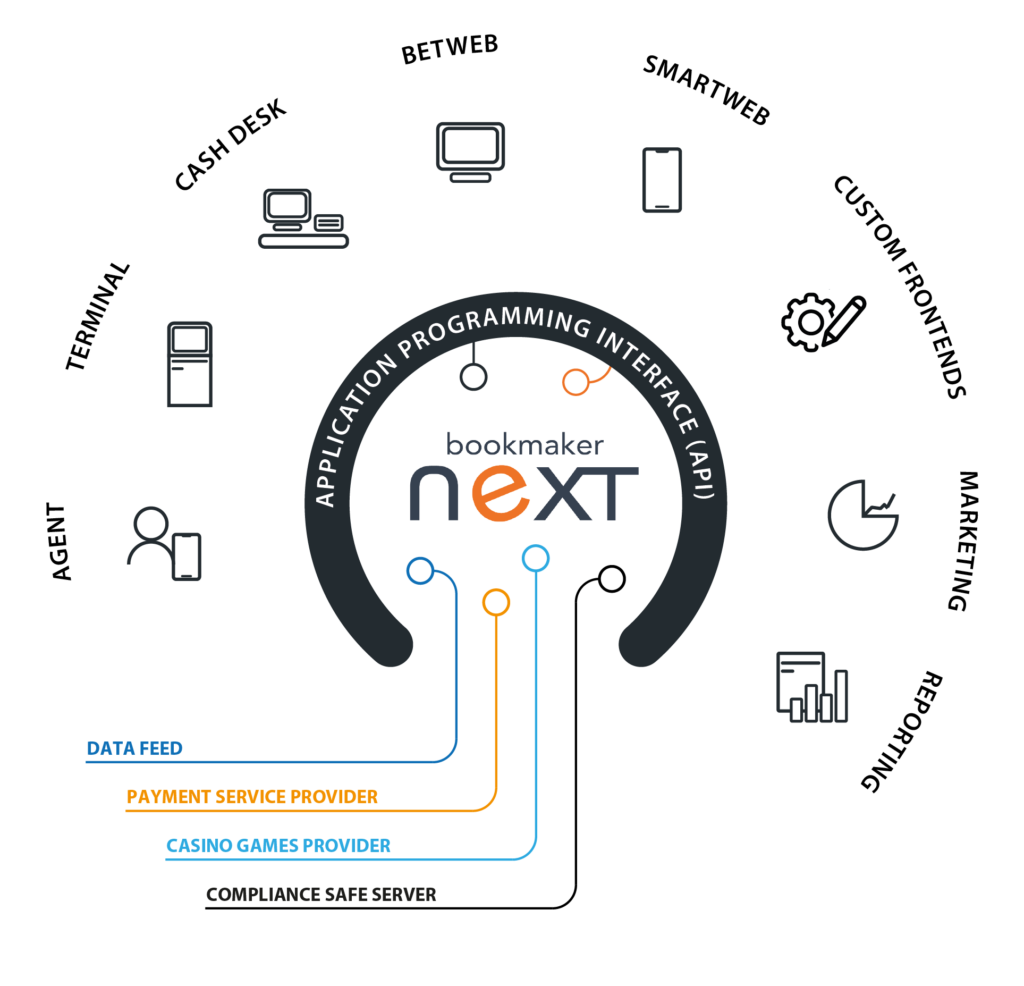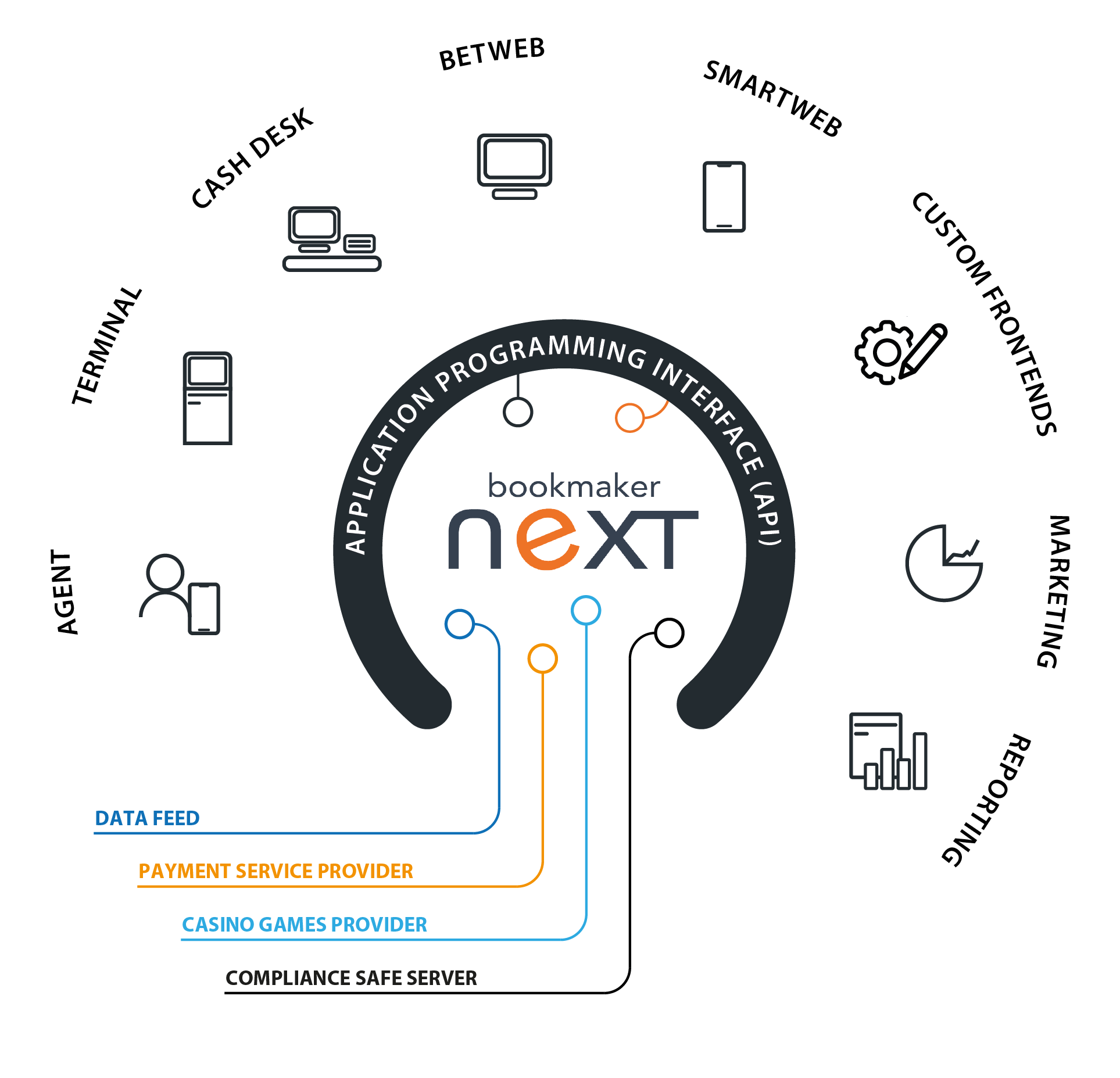 Open source frontends in combination with comprehensive RESTful APIs offer endless possibilities for customizing and differentiating your platform and ensure fast delivery of new products and / or new user experiences. This means that innovative content can now be created even more easily.
With the Bookmaker NEXT API, standard software frontends can be completely redesigned, expanded and / or adapted using the available business logic. Third-party content can also be easily integrated by your developers in order to quickly implement your own ideas for customer products.
---
Business models for your sports betting company
The size and strategy of a gambling or betting company must be supported by its software platform as efficiently and flexibly as possible. Arland therefore offers its customers various business models. This way we can meet the requirements of start-ups just as well als the ones of internationally operating companies.
Turnkey
Arland's Turnkey Solution offers an all-in-one betting platform with all the tools you need to run your betting business. Our turnkey platform is based on a shared system from Arland. Thanks to its hosting in the Arland Cloud, it enables a simple and cost-effective entry into the sports betting industry.
The market presence can be individualized using the BM NEXT CMS. Meanwhile the BM NEXT backend provides all the tools and insights you need to manage your business. In addition, your operation will benefit from the experience of Arland's experienced team of bookmakers and risk managers.
The Turnkey Solution is suitable for: Start-ups and smaller betting companies who want to enter the market with a cost-efficient turnkey solution. If you do not need your own risk management and have no individual compliance requirements the turnkey solution is just right for you
System
A dedicated system platform can be the ideal solution for established betting providers, as well as for more complex compliance requirements.
The Bookmaker NEXT system solution offers an independent iGaming platform that can be used, designed and adapted freely. In particular, if you plan that your platform meets the requirements of various legislatures and certifications. In order to offer sports betting in the USA, Germany or in most other European markets hosting on your own infrastructure is of crucial importance in order to have the required flexibility.
With the help of our team of experts, the parameters and the offer of your platform can be easily adapted to your target markets. This way you can quickly meet requirements such as those of the German gambling license. With the compliance requirements fully met, including the necessary connection to the OASIS interface, it is possible to legally offer bets on the German market within a very short time.
The optional access to our BM NEXT APIs also offers the flexibility to freely adapt the frontends according to your own ideas. This includes the development of new clients such as mobile applications, websites, terminals or other solutions – or to expand the offer with third-party content.
The System Platform is suitable for: medium-sized to large betting providers who are planning to enter a regulated market or are looking for the necessary flexibility to implement an individual business strategy.
Source code option
For many responsible managers – who plan for strong growth through optimal marketing – the question of having their own software in-house often arises. The world's leading bookmakers have ultimately all created their own technological platform or further developed existing technology and adapted it to their requirements.
Among other things, this puts an end to the dependency on a software company – an important topic also in discussions with investors. Since developing your own software platform requires years of development (> 4 years) and a suitable team of senior software developers, Arland offers its customers the model of the Source Code Option.
This gives the management significant advantages:
Securing the Source Code of BM NEXT -> You have the right to purchase the source code in full its the current status at any time within the option period (12 months with the possibility of extension)
Low capital investment when purchasing the Option with full deduction from the Source Code purchase price.
Intellectual property – security of the software with regard to investors and capital providers.
---
Would you like to find out more about the possibilities that Bookmaker NEXT offers for your sports betting company? Just write to us at [email protected] and we will be happy to get in touch with you!