You can find part one of this article here: "Sports betting around the world – Part 1: Europe, Middle East, Africa"
Sports betting has been part of our culture since ancient times. However, a lot has changed from the days when gamblers bet on gladiatorial fights to when gamblers nowadays are betting online from the comfort of their couches.
Due to the further development of sports betting, different habits and modalities have emerged in the various markets. International betting providers in particular are faced with the challenge of adapting their products, their offerings and their marketing to the requirements of the respective markets.
In part 1 of this article, the peculiarities and habits of the markets of Europe, the Middle East and Africa have already been examined in more detail and discussed with regard to current trends. In part 2 we are now going to address the markets of Asia/Pacific, USA and South America.
Asia/Pacific
It is no surprise, given the size of the continent, that Asia is the largest gambling market in the world. It's easy to see why the betting market is so attractive – the continent is home to over 4.6 billion people, and the many different cultures in the region are attracted to more and more different sporting events.
The Asian-Pacific market, or especially the Asian-Pacific region, continues to be one of the largest and most successful gaming markets in the world. In 2019, it accounted for almost half of the global market size at 48% and $ 72.2 billion. By then, China alone was the size of the US market, where gambling and betting had only recently been legalized.
However, the laws regarding gambling vary drastically from country to country. Currently it is completely legal to gamble in some countries – and strictly forbidden in others. The currently most active countries for sports betting in the Asia-Pacific region are Cambodia, China, Japan, Thailand and Vietnam.
The focus is primarily on popular events held by the largest football beds, but smaller regional events are also very popular. For example, one area that has seen tremendous growth is cricket betting in India – a country where online gambling is currently growing massively, even though gambling is tightly regulated across the country. There is also a change in other regions such as South Korea as the rapid growth of esports has led to betting in this area. In addition, the online casino market continues to boom in these regions – ahead of all those in China.
All forms of gambling have been illegal in China and have been illegal since 1949, with the exception of gambling in the casinos of Macau, a special administrative region of China that was under the control of Portugal until 1999, and the two legal Chinese lotteries: the China Welfare Lottery (CWL) and the China Sports Lottery (CSL), where Chinese players can bet on international soccer, basketball and baseball games. However, while online gambling is prohibited, a large number of online gambling portals have become available in China in recent years – many of them based in the Philippines or registered in countries such as Costa Rica. The Chinese online gaming market is expected to generate sales of $ 24 billion this year.
In countries such as Japan, for example, there are strict regulations for games of chance, whereby these primarily relate to casinos and other forms of "random" games of chance, such as the lottery. Individual forms of sports betting, namely horse racing, bicycle racing, motorboat racing, and asphalt speedway motorcycle racing, are permitted under special laws and are regulated by local governments or government companies. All four types employ parimutuel bets. The prize pool for players in these races is 70-80% of total sales. Betting cards are available in many cities at numerous racetracks and at ticket counters (off-track betting).
In recent years, however, the Asian view of gambling has slowly begun to change as legalization efforts continue, which means that alternative forms of gambling such as sports betting will continue to grow in the years to come.
USA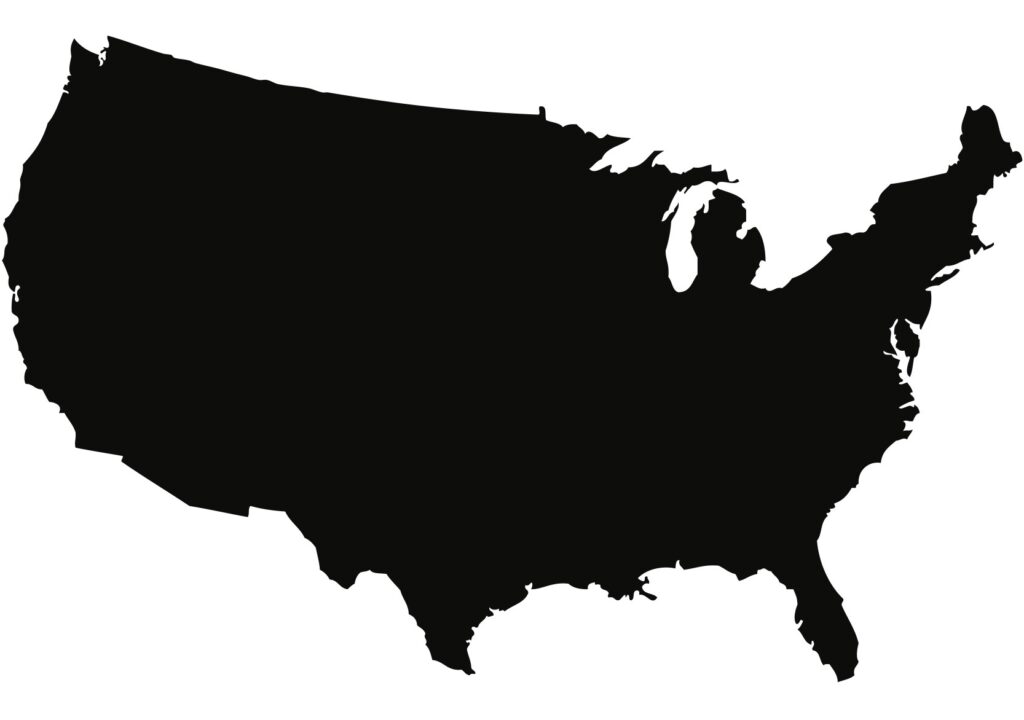 In 2018, the US states were given the power to legalize sports betting with the overthrow of the Professional and Amateur Sports Protection Act (PASPA), which effectively banned betting on sports with the exception of a few states, including Nevada. With the recent legalization of sports betting in some US states, North America is one of the fastest growing markets in the world.
As of February 2021, 20 states had already legalized sports betting, and another six passed a bill. Industry analysts predict that almost 80 percent of all US states will offer some form of legal sports betting product within a few years.
According to the American Gaming Association, Americans legally bet an estimated $ 3 billion on sports for the first time in a month in October 2020. Sports betting revenue nationwide rose 53.5% year over year to $ 237.5 million. In December alone, New Jersey broke the national sports betting record for the fifth time in a row, placing bets worth $ 996.3 million.
The failure of the sports offer due to the pandemic led to the fact that the turnover of the entire gaming industry fell by 33.5 percent compared to the previous year – nevertheless, the six states of Colorado, Iowa, New Jersey, Ohio, Pennsylvania and South Dakota were able to compare to before increase their betting income for a year.
The American sports betting market is characterized by betting partnerships. Major league franchises have signed lucrative, exclusive, multi-year sports betting deals. The Major League Baseball (MLB) Chicago Cubs' deal with DraftKings is reportedly worth around $ 100 million alone.
The National Basketball Association (NBA) also expanded its partnerships with the Genius Sports Group (GSG) and Sportradar. The league currently has more than 20 sports betting partnerships with gambling companies – a number that is only going to grow.
Additionally, many leagues have taken a giant step towards providing real-time data to licensed league operators – the foundation of a partnership that can be successful for both leagues and operators while delivering a better experience for fans and customers. This growing focus on sports data has made fantasy games very popular, but from a sports betting perspective, there is also a greater tendency towards data-driven in-play bets.
Due to the short time since legalization and the associated ongoing regulation of more and more states and the unforeseen conditions due to the pandemic, it is still too early to make informed forecasts about this market. Therefore, it currently remains unclear whether the US market will develop further and reflect the abundance of bookmakers in Europe and whether the current regulation in the country will be sufficient to prevent oversaturation.
South-/Latin Amerika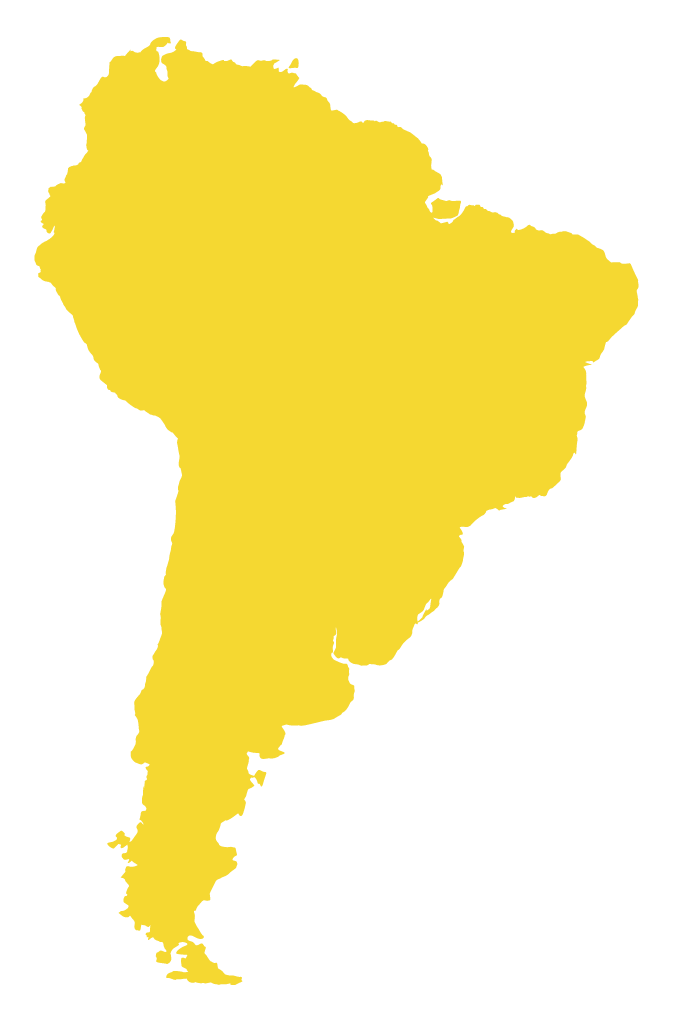 South America is an emerging market in the iGaming industry – together with South Africa, South America is even seen as one of the most interesting markets for growth in the coming years.
The legal regulation of games of chance differs across the continent. Some countries, such as Ecuador and Brazil, currently prohibit all forms of gambling with the exception of state lotteries. In other countries it is not officially regulated, but it is also not actively prohibited. In sports betting in particular, these legal gray areas are already being utilized by many bookmakers in view of the low level of monitoring. Nevertheless, the lack of regulations in the context of sports and e-sports betting prevents both the further development and expansion of the iGaming industry and is therefore actively supported by many bookmakers.
Those countries in South America that have already chosen to regulate online casinos and sports betting are seeing stable growth in this sector – other countries that are planned to regulate expect amazing growth in the near future. In the past year alone, the region has already experienced a number of regulatory changes and developments – among other things, the development of legislation in Argentina and Brazil is well advanced. While some countries are still subject to outdated legislation, it is to be hoped that the success stories of regulators in neighboring countries will continue to drive this progress.
The greatest potential of the South American market lies primarily in its low penetration. Since more mature markets such as Europe are so saturated that only the largest providers can survive the competition under their conditions, startups and medium-sized companies are increasingly looking for alternative options such as those Latin America has to offer. The main reason for the increasing attractiveness of the region in recent years is the unique combination of an undersaturated entertainment market and the socio-economic condition of the population. Many providers have turned their gaze to Brazil, among other things, which is often referred to as the "sleeping giant" of Latin America. But other markets also offer opportunities for iGaming operators that should be seriously considered.
In line with the global trend, online gambling and sports betting in particular also have great potential in South America. Bolivia and Nicaragua cover online gambling in their general legal framework for the entire gambling industry. In Argentina, online gambling is regulated from province to province. Bolivia, Mexico and Brazil are among the nations that are considering or actively pursuing reforms of their online gambling laws. Colombia has also updated its legal framework to take better account of the digital age.
What does this mean for those looking for new opportunities in the market? In order to be able to work in South or Latin America, a betting provider must know the specifics of the individual regions exactly. In order to enter the local market completely legally, a company should also concentrate on those markets in which online gambling is regulated in the same way as for retail gambling – for example Argentina, Colombia and Uruguay, and to some extent Mexico.
---
Conclusion
All over the world there is a trend towards the increasing legalization of gambling and sports betting. The USA and Europe in particular are currently driving this trend forward.
Since both the legal framework and the requirements of the respective markets differ greatly, betting providers are required to have in-depth insider knowledge in order to be able to optimally serve the target group. In any case, the modern sports betting industry demands a focus on online and mobile-first strategies, which should also be optimally supported on the software side.
You can find more informationen about the Bookmaker NEXT Online Frontends here.
Do you need more information about your target market? The Arland experts will be happy to advise you individually on your project! Just write to us at [email protected]