Risk management processes are the backbone of every sports betting operation. They make running a sports betting company a viable business model rather than literally gambling.
Trained bookmakers are able to adapt the range of leagues, events and types of betting to the target market, as well as to manage the risk and thereby ensure security and profit for the company. Professional risk management with modern risk tools is therefore essential for the success of a sports betting company.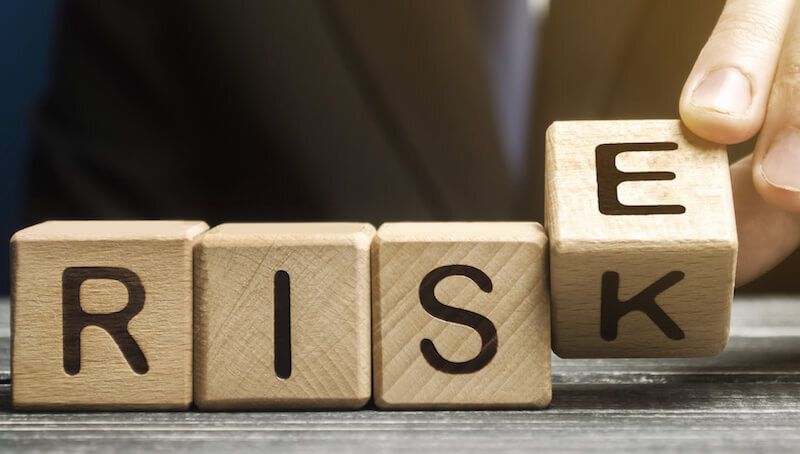 The risk management approach
There are many different approaches to risk management, each with their own advantages and disadvantages. A common approach, which is also used by Arland, is working with so-called loss limits.
This means that betting odds will be blocked when a pre-defined loss limit is reached. If there are additional bets on the opposing odds to offset the potential loss on the first odds, the odds will become playable again. This allows the providers to minimize their risk and at the same time achieve high sales.
An example:
For a soccer game between Germany and Spain, the bettors of a German betting provider place many bets on the German team (odds "1" of the market "1X2"). The market is out of balance and the loss limit for odds "1" has been reached.
The odds "1" are automatically no longer available for betting. However, bets can still be accepted for odds "X" and "2". Bookmakers can, for example, increase the odds for the Spanish team at this point in order to "balance the book" or wait until enough bets have been placed on the market "X" / "2".
After several bets have been placed on the odds "X" and "2", the market will balance out and the odds "1" can be bet on again.
The defined risk is therefore never exceeded and at the same time the markets can be bet on for as long as possible – the risk is minimized, the turnover maximized.
Risk management processes using the example of Bookmaker NEXT
When developing the sports betting software Bookmaker NEXT, Arland relied on more than two decades of experience in the sports betting industry and on its competent team of risk management experts. This has resulted in a number of comprehensive risk management tools that are based on the loss limit approach and cover all areas necessary for a successful risk management.
Bookmaker NEXT takes a flexible approach to enable the implementation of various risk management strategies. These strategies are determined by the sports betting provider based on its own risk assessment process and legal framework, which may vary from country to country. The defined strategies can then be implemented using a variety of risk rules and risk management tools available in the Bookmaker NEXT platform. A large part of the measures can be automated to enable bookmakers to concentrate on creating an attractive offer.
Bookmaker NEXT allows certain customers (usually well-informed players who have an unfair advantage over the bookmaker's position) and unwanted bets to be prevented from jeopardizing the profitability of the betting business. To this end, the system provides the ability to automatically detect, monitor and manage potential malicious behavior as well as unbalanced betting events that pose a financial threat to the operation.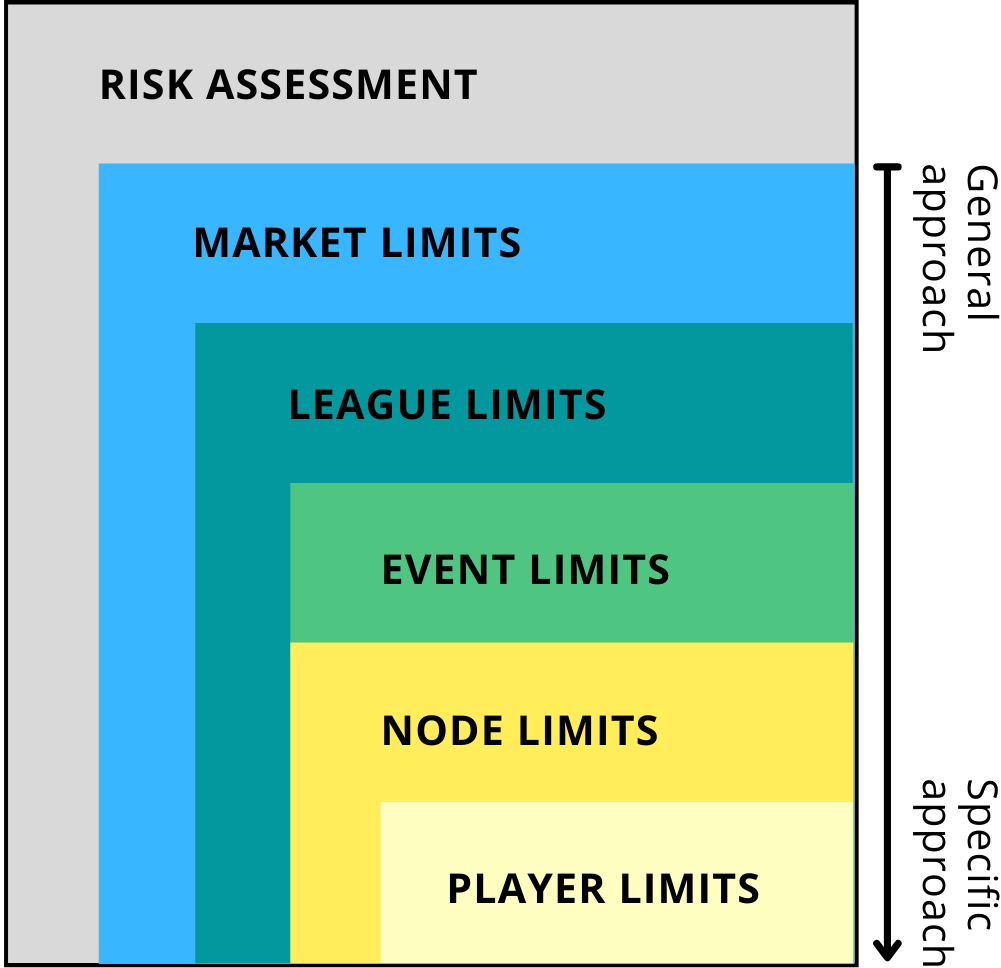 Hierarchical loss limits for markets, leagues, events, nodes and players are used preventively. This approach enables risk managers to identify and anticipate threats, such as unwanted financial risks.
Since these limits are set in advance and are automatically applied, risk managers no longer have to make ongoing adjustments and can instead concentrate fully on monitoring incoming bets. Bookmaker NEXT informs the risk managers fully automatically if certain limits are exceeded or measures are necessary. These "alerts" can be adapted to a wide variety of risk management processes.
How can I best protect my company using risk management porcesses?
There are basically 2 options for risk management in a sports betting company:
1. Own risk management
In order to protect your company from fraud, errors or excessive profit distributions to betting customers, you need professional risk management and the professional implementation of KYC ("Know Your Customer") processes. Usually this is an in-house department of the betting company, whose trained bookmakers and risk managers are busy 24/7 monitoring customers, games and bets.
Read also: KYC – Challenges for sports betting providers
Running the risk management completely in-house always has the advantage that you retain maximum control over your operation, but it is also associated with a lot of staff. Arland will be happy to advise you on how to efficiently set up your risk management team. The skills of your team can then be expanded through targeted training and workshops from Arland.
2. Outsourcing of the risk management
Often there is also the option of outsourcing your own risk management processes to the software provider. At Arland, we offer you the opportunity to use our bookmakers' many years of know-how for your business and to let us take over all risk management processes. Customer identification within the framework of KYC processes can also be outsourced to specialized companies.
With the help of MTS (Managed Trading Services) from BETRADAR, a large part of the risk management can also be outsourced, which drastically reduces the necessary size of your own team. This means that only employees are only required to determine the sports betting offer for the platform and to intervene in exceptional cases.
---
Would you like to find out how you can optimize the risk management processes of your sports betting company? Send us a mail to [email protected]!