Professional and targeted communication with their own customers is of the utmost importance for companies in all industries. For building and maintaining a customer relationship, however, the way of communication is crucial, as it influences how satisfied the customer is and how good the relationship is that binds him to the company.
This article will discuss the role of customer communication in sports betting.
Customer loyalty and long customer lifecycles have become a major challenge, especially in the betting business – it is all the more important for betting companies to meet their customers with the right communication so that they always return to the provider they trust.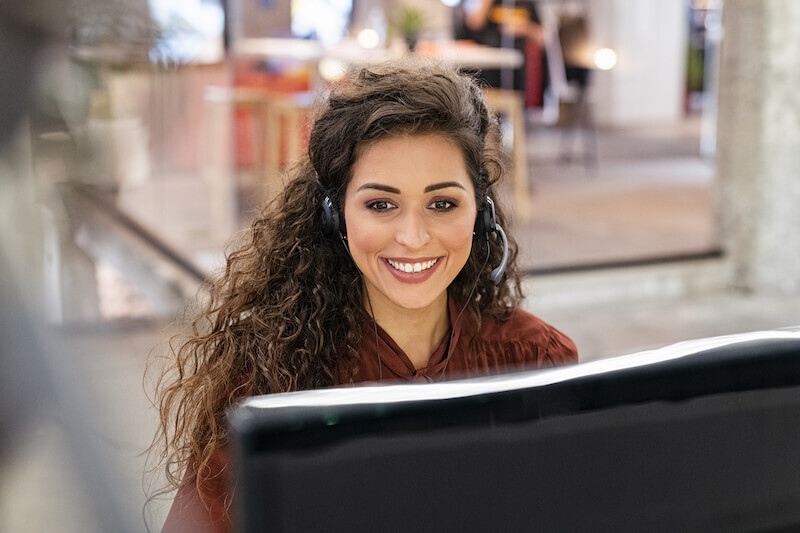 Why good customer communication is so important for sports betting companies
Due to the steadily growing range of sports betting platforms from a wide variety of providers on the market, customer expectations of products, functions and services have changed and increased significantly. With these growing demands, however, the customer himself has also changed: he is more self-confident and more demanding than ever before and has a growing influence on the betting offer.
The customer demands added value that goes beyond the conventional market offer and considers the additional services to be the decisive criterion for the choice of the betting provider (especially since the offer of the various providers is very homogeneous these days). Because if this added value is missing, it is easy for the customer to switch to another provider due to the large offer.
One way of offering this added value is through targeted and appropriate communication between the betting company and its customers. There are various ways of communicating with customers, which are described in more detail below – each of which has its own goal and is suitable for increasing customer loyalty to your company.
Marketing communication
Successful marketing cannot do without targeted communication with both new and existing customers. It is important to know the needs and demands of your own target group and to align marketing measures accordingly – you can read in the last post how you can support the use of customer segments: Using customer segmentation for the success of you betting company.
However, in order to communicate marketing campaigns and promotions, methods of direct communication with the customer are ideal, apart from classic ad placements – be it via email, SMS, or push notification directly on the smartphone. These methods of communication have the considerable advantage that they are not only much cheaper compared to print or TV advertising, but can also be played out in a more targeted and almost immediate manner.
For example, the existing customers of a sports betting provider can be reactivated by continuously being informed about relevant bonus campaigns or other promotions. On the one hand, external CRM tools such as Hubspot, Salesforce etc. can be used for this purpose – ideally, your own sports betting software already has its own marketing and communication options within the framework of an integrated CRM system.
Arland's iGaming software Bookmaker NEXT offers a comprehensive CRM system that covers all steps of efficient marketing: From the creation of (dynamic) customer segments, through a variety of different types of campaigns and bonuses, to tailor-made customer notifications. Through this, an email campaign can for example be targeted and sent to specific customer groups within minutes without spending any money on external tools.
Website: CMS
Another form of customer communication is the user experience itself. On the one hand, you can use promo codes in combination with your own landing pages, on the other hand, widgets can also be used specifically for this purpose on your websites.
Landing pages
Promo codes are often used as a tool for marketing partners such as affiliates to control their performance and / or to assign customers to a specific node in the system – this makes it possible to create tailor-made customer experiences and to simplify the administration of different marketing partners considerably. This is also a great way to create special campaigns for co-brands, among other things.
One way to advertise a specific promo code is to create landing pages that contain the respective promo code directly via a registration link.
Widgets
The look & feel as well as the functionality of most betting platforms is based on CMS widgets. Widgets are individual blocks or sections of the website that serve specific purposes. This can include e.g. marketing banners on the one hand, but also various, individualized betting functions on the other. Another way to communicate with customers in the context of advertising campaigns is therefore to use specific CMS widgets.
In Bookmaker NEXT, widgets can be linked to a specific promo code thanks to the visibility function. This is a function of widgets, with which certain groups of players can be addressed separately from other players – especially for marketing purposes. For example, a widget could only be visible to customers who have registered with the promo code previously defined in the widget – or you can use a widget that is only displayed to players on their birthday!
This option is particularly useful if you want to achieve a unique user experience in connection with an advertising campaign, but do not want to create a specific (sub)domain for this purpose. In this way, user-defined content such as information, advertisements from partners or social widgets can be shared with specific customer groups.
Customer support and communication
However, customer communication is not only reduced to achieving marketing goals, it is also characterized by a high level of service orientation. It is therefore essential for sports betting providers to offer professional and competent customer support for various inquiries from betting customers.
In order to be able to offer high-quality customer service, a separate support department is usually set up within a betting company. This deals with customer inquiries about placed bets, KYC, login problems etc. and is essential to generate trust with bettors. Without a professional appearance from your support team, you run the risk of losing customers over small things, which is why the focus on extensive training and careful monitoring is crucial. Customer support is the face of your company, so it is important that the employees deal with your customers' inquiries in a friendly and competent manner.
You can read more about setting up your betting company's teams here:Synergies in the sports betting business Part 1: Team.
Conclusion on customer communication in sports betting
Good and professional customer communication is more important than ever for sports betting companies nowadays and definitely not something that a betting provider should neglect. Expecially because good odds or tempting deposit bonuses alone are no longer enough to make your company stand out from the crowd of sports betting platforms.
In order to satisfy customers and offer them a great user experience, betting providers must know the current preferences and requirements of their target groups and serve them in a targeted manner – because this is the only way to bind customers to your company and thus achieve long-term success.
Would you like to find out more about the tools and functions of Bookmaker NEXT? Simply write to us at [email protected]!